Wanted: A Building Commission for New South Wales
One of the essential elements of any new model for building regulation in New South Wales is the establishment of a Building Commissioner as the consolidated regulator for the construction industry.
This tranche of the reform is essential, not only to address the fragmentation and lack of accountability inherent in the regulation of the NSW building industry but also to ensure that sufficient resources are committed to solving the problems that continue to plague the system.
No state approves and builds more complex buildings than NSW, by which we mean multi-storey mixed use development typically comprising basement car parking, street-level commercial premises and residential apartments above. It is these types of buildings that are at the very heart of the public debates about defects and combustible cladding.
The essential features of our current building certification system were cast in 1998. At that time, the type of buildings commonly being built were very different, typically characterised by dwelling houses in a suburban streetscape.
While the existing NSW Government commitments, particularly around requiring building designers and builders to be registered and requiring buildings to be certified that they have been designed and constructed in accordance with the Building Code of Australia, are part of solving the problem, many of the problems that exist are because NSW has traditionally under-resourced the regulatory and compliance functions.
On this issue, the NSW Government has previously said that it will appoint an expert building commissioner to act as the consolidated building regulator in NSW [1]. However it has not, as yet, committed to the establishment of a NSW Building Commission.
The role of the Commissioner is to:
act as the consolidated regulator for the construction industry
administer all building laws that are or will be in the Minister for Innovation and Better Regulation's portfolio
building plans need to be submitted to the Commissioner
building practitioners need to be registered with the Commissioner
conduct risk-based audits of practitioners
investigate and take disciplinary action against building practitioners that engage in improper conduct.
Most industry participants anticipate that the Building Commissioner would be supported by a Building Commission as a stand-alone statutory body with the resources and powers to regulate the industry.
The situation today
Responsibility for administering the current system is split between the Department of Infrastructure, Planning and Environment reporting to the Minister for Planning and Public Spaces, and the Department of Customer Services reporting to the Minister for Better Regulation and Innovation.
Michael Lambert, the author of the Independent Review of the Building Professionals Act 2005, has recently pointed out that neither agency had people with professional skills in the building area and also had very limited inspection and enforcement powers [2].
One of the central concerns of the Lambert Review was the fragmentation of building regulation and the inadequate resources applied to it.
In October 2015, there were seven people in the Building Policy Unit of the Planning Department and 28 people in the Building Professionals Board. Each year the Board cost around $3.5-4.5 million to run [3].
In 2018 the Building Professionals Board was dissolved and its regulatory functions were moved across to the Department of Finance, Services and Innovation (now Department of Customer Services).
Administrative functions previously carried out by the Board are now carried out by the Commissioner for Fair Trading [4].
Collectively there are no more than 50-60 people responsible for building industry regulation in NSW and none of those people have relevant qualifications [5].
The situation elsewhere
In contrast, in 2013 the Victorian Government established the Victorian Building Authority. Last year, it had a total full time head count of 298 employees, an income of $69 million and total expenses of $63.2 million. The majority of that income was derived from building permit levies and registration fees [6].
Similarly, in 1991 the Queensland Government established the Queensland Building and Construction Commission. Last year, the Commission employed 429 staff with an income of around $257 million [7].
The need for a capable regulator
Michael Lambert identified the need for a capable regulator–someone with the right resources, skills and systems to operate an efficient and effective regulatory system. He also identified that while the establishment of a Commission would not 'guarantee success,' it would serve to provide for a more consistent and consolidated approach to building regulation.
Michael Lambert has also identified that it is essential that the NSW Building Commissioner is suitably resourced and tasked with responsibility for establishing an implementation program to progress the reforms as part of an integrated package. This should be undertaken in a manner which is consistent with other jurisdictions, with the implementation program to be made publicly available to ensure full accountability to the community [8].
The position of Building Commissioner
The NSW Government has recently advertised to fill the role of the Building Commissioner [9]. The role is to provide strategic oversite of building regulation and regulatory changes, and also to be an advocate for building policy reform to the Secretary of the Department of Customer Service.
The role sits within the Department of Customer Services within the Better Regulation Division and reports through to the Minister for Innovation and Better Regulation. It is to be supported by a staff of four people which will function as a secretariat.
No Commission, no money, no change
In our view, the proposal for a Commissioner supported only by a secretariat and not by a Commission with dedicated funding allocated in the budget will mean that NSW will have little more than an advocate for building reform for the foreseeable future, and no way of overcoming the inertia and lack of resourcing inherent in the current fragmented system.
Author: Peter Holt
[1]. NSW Government Response to the Shergold Weir Building Confidence Report, Department of Finance Services and Innovation, February 2019.
[2]. Building in Quicksand: A look at the building industry, private certifiers and the case of the Opal Tower, seminar held on March 2019.
[3]. Independent Review of the Building Professionals Act 2005 (Final Report), Michael Lambert, October 2015.
[4]. Building and Development Certifiers Act 2018 (NSW).
[5]. Building in Quicksand: A look at the building industry, private certifiers and the case of the Opal Tower, seminar held on March 2019.
[6]. Annual Report 2017-18, Victorian Building Authority, 12 November 2018.
[7]. Queensland Building and Construction Commission Annual Report 2017-2018, Queensland Building and Construction Commission, 2018.
[8]. Submission on Building Stronger Foundations Discussion Paper, Michael Lambert, July 2019.
[9]. NSW Government 'I Work for NSW' accessible at [https://iworkfor.nsw.gov.au/job/building-commissioner-164184].
In the media
NSW government launches IDCare Identity recovery service
The NSW government's Cyber Security NSW arm has established an identity recovery service for state government customers whose identities become compromised as a result of a "cyber incident". The Identity Recovery Service will allow for 500 individual referrals to IDCare to be used by NSW government departments and agencies as required (18 July 2019). More...
Announcing NSW's new State Coroner
Magistrate Teresa O'Sullivan has been announced as NSW's new State Coroner. Her Honour is the second woman to head the jurisdiction in its history (15 July 2019). More...
Lawyers warn legal aid at breaking point after NSW murder trial derailed
The nation's peak lawyers group has warned the legal aid funding crisis is at "breaking point" following the extraordinary derailment of a high-profile murder trial in New South Wales (12 July 2019). More...
NSW looks to reform criminal proceedings
New South Wales is set to review case management and jury processes across its District and Supreme Courts, in an attempt to reduce criminal proceeding delays, the state's Attorney-General has said (10 July 2019). More...
NSW Information Commissioner releases guideline on access to Out-of-Home Care records
The NSW Information Commissioner launched Information Access Guideline 8: Care Leavers' access to their Out-of-Home Care Records. The statutory guideline highlights the public interest considerations in favour of government agencies releasing information to those who have experienced out of home care arrangements (08 July 2019). More...
In practice and courts
High Court of Australia
High Court of Australia Bulletin [2019] HCAB 5 (8 July 2019)
New ICAC public inquiry into lobbying to start 5 August
The ICAC will hold a public inquiry commencing on Monday 5 August 2019 as part of a new investigation it is conducting into the regulation of lobbying, access and influence in NSW (Operation Eclipse) (18 July 2019). More...
NSW Information Commissioner
The Guideline is directed to the public interest considerations that support access being granted to institutional care records as fully and efficiently as possible. The guideline is for NSW government agencies and can be downloaded from the agency resources page on the Information and Privacy Commission NSW website here (08 July 2019). More...
Adoption of mandatory data breach notification
The Department of Communities and Justice is seeking feedback on whether a mandatory reporting scheme for data breaches should be adopted under the Privacy and Personal Information Protection Act 1998. Submissions close on 23 August 2019. More...
NCAT Fees and charges from 12 July 2019
NCAT's fees and charges for the filing of applications, appeals and other services will change on 12 July 2019. Download the NCAT Fees and charges schedule here.
Decisions of interest: Practice support
The NSW Court of Appeal has just published its latest Decisions of Interest Bulletin on the Court of Appeal website here. Learn more here.
JUDCOM: Post-sentencing reform statistics and enhanced statistics viewer on JIRS
The Judicial Commission has launched an enhanced statistics viewer to accommodate the new community based sentencing options which came into effect on 24 September 2018. The post-reform sentencing statistics for the Local Court are available now and it is anticipated that the statistics for the District and Supreme Courts will be available in August (17 July 2019). More...
JUDCOM: Children's Court Resource Handbook update 10 published
Update 10 of the Children's Court Resource Handbook includes: Care and protection matters — background material and Criminal matters — background material (16 July 2019). More...
NSW LRC: Open Justice Review - Court and tribunal information: access, disclosure and publication
The Attorney General has asked us to review the operation of suppression and non-publication orders and access to information in NSW courts and tribunals. See the Terms of reference here.
Cases
Sauturaga v Commissioner of Police, NSW Police Force [2019] NSWCATOD 114
ADMINISTRATIVE REVIEW – occupational licensing – security licence – mandatory refusal – whether regulation invalid – no compelling reasons to examine validity – meaning of "in relation to" in s 16(1)(a) of the Act
DQJ v Secretary, Department of Family and Community Services [2019] NSWCATAD 138
Administrative Law – privacy and personal information – whether disclosure of personal information
Miskelly v Roads and Maritime Services [2019] NSWCATAD 133
ADMINISTRATIVE LAW – access to government information – cabinet information ADMINISTRATIVE LAW – whether the Tribunal has jurisdiction to review a decision of an agency that information is 'out of scope'
Legislation
Proclamations commencing Acts
Justice Legislation Amendment Act (No 3) 2018 No 87 (2019-330) — published LW 12 July 2019
Regulations and other miscellaneous instruments
Civil and Administrative Tribunal Amendment (Fees) Regulation 2019 (2019-326) — published LW 11 July 2019
Civil Procedure Amendment (Fees) Regulation 2019 (2019-327) — published LW 11 July 2019
Criminal Procedure Amendment (Fees) Regulation 2019 (2019-328) — published LW 11 July 2019
Disclaimer
The information in this publication is of a general nature and is not intended to address the circumstances of any particular individual or entity. Although we endeavour to provide accurate and timely information, we do not guarantee that the information in this publication is accurate at the date it is received or that it will continue to be accurate in the future. We are not responsible for the information of any source to which a link is provided or reference is made and exclude all liability in connection with use of these sources.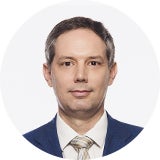 Published by Peter Holt, Christine Jones
Share this