The NHVR has launched its first prosecution under the revised Heavy Vehicle National Law (HVNL) against Godfrey Haulage and its Director, for alleged failure to meet the business' obligations in relation to fatigue management.
The investigation was commenced after a report was made to the National Heavy Vehicle Regulator's (NHVR) Heavy Vehicle Confidential Reporting Line (HVCRL). As its name implies, the HVCRL is a confidential/anonymous reporting line that anyone can use to report suspected safety issues involving heavy vehicle use, including suspected breaches of the Heavy Vehicle National Law.
The NHVR combined the report with its own risk profile of the business in order to determine that further investigation was necessary. The NHVR uses technology to keep track of the safety and compliance record of road transport supply chain businesses. Businesses which are tracking above the industry average can be identified for targeted investigation and enforcement action. In this way, the NHVR can focus its attention where they are needed more and more likely to make an immediate improvement to on-road safety.
It is alleged both that the business failed to manage fatigue and also that its Executive failed to discharge its duty of due diligence. As a result, both the business and Director are charged. This will be the first prosecution under the new and vastly enhanced penalties under the revised HVNL.
Previous news reports have referred to at least six active investigations by the NHVR. The NHVR is stated to be focusing on instances of systemic failure to manage safety and also looking to bring charges against the Executive in any such instances, if possible. So, expect to see more action in this space.
We will follow developments in the case closely and update you as soon as there is more news.
Author: Nathan Cecil
* This article was originally published in CoR Adviser. The article is © 2020 Portner Press Pty Ltd and has been reproduced with permission of Portner Press.
Disclaimer
The information in this publication is of a general nature and is not intended to address the circumstances of any particular individual or entity. Although we endeavour to provide accurate and timely information, we do not guarantee that the information in this newsletter is accurate at the date it is received or that it will continue to be accurate in the future.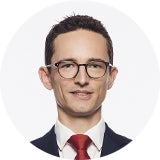 Published by Nathan Cecil
Share this