Every industry is facing their own unique challenges amidst the worst pandemic since the Spanish flu in 1920. Many of us never imagined a crisis as dire as this during our lifetime, with countries worldwide engaging in some form of lockdown and restrictions. Unlike many countries, Australia has deemed construction services essential, framing it as a national economic priority, correctly so, as the sector is vital to the economy.
The impact of COVID-19 has affected the construction industry with far-reaching consequences. Labour shortages due to movement restrictions are causing project delays, and in some cases, temporary closures. Supply chain reliability has been severely affected, particularly in respect of the availability of internationally sourced materials and there are new legal and policy measures being put in place to ensure safety of construction works and that the industry remains operational (see our previous article here).
As the industry comes to terms with the pandemic and navigates its way through the Government's measures, it is an opportune time to take stock. Parties should be seeking to mitigate risk as far as possible and put in place protocols to manage COVID-19 risks. In this regard, below are a few issues that all parties need to consider during this period:
from an overall perspective, it is 'business as usual' on projects and parties should be aware of and properly understand the contract wording relating to claims in order to determine what, if any compensation and/or time is available to claim, as compliance is still necessary with the pertinent notice and any applicable time bar provisions
existing construction financing arrangements are likely to be strenuously tested where the costs or timetable for delivering the relevant project are extended beyond the terms of the financing arrangement, particularly where the full impact on the cost and program cannot be ascertained
any increase to the costs of delivering a project are also likely to impact any performance security arrangements under the relevant construction contract
claim management is vitally important, with a proliferation of contractors claims, including potential claims under:

any change in law regimes which are typically likely to provide cost and/or time relief for changes in law (such as the COVID-19 restrictions)
any force majeure regimes, which will excuse an affected party from contractual obligations where they are being prevented from performing them due to a force majeure event, but a triggering of this provision will largely depend on the wording of the contract

financial aid is being provided by the Government to businesses negatively affected by COVID-19, which can assist with potential insolvency issues
additional financial relief may be available in the form of business interruption insurance, albeit relief is typically limited to business interruption or disruption caused as a result of physical damage to assets that the business relies upon
ensuring that accurate and detailed records of any ongoing claims are kept, as well as mitigating measures being put in place.
As COVID-19 continues with no foreseeable end in sight, the focus remains on the combined efforts from all to flatten the curve and slow the spread of the virus. Amidst the anxiety and uncertainty, now more than ever, it is important for parties to work collaboratively on projects in the spirit of mutual trust to achieve a successful outcome for all involved.
Author: Sasha Baker
Disclaimer
The information in this publication is of a general nature and is not intended to address the circumstances of any particular individual or entity. Although we endeavour to provide accurate and timely information, we do not guarantee that the information in this newsletter is accurate at the date it is received or that it will continue to be accurate in the future.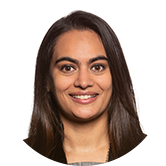 Published by Sasha Baker
Share this