The Children Legislation Amendment (Information Sharing) Act 2018 (Vic) (the Act) was assented to on the 10 April 2018, establishing the child wellbeing and safety information-sharing scheme.
Purpose of the legislation
Under the Act, information-sharing entities (including maternal and child health centres, hospitals, schools, and entities that receive funding under a state contract to provide child protection services) are permitted to request and share information between each other in an effort to better respond to the needs of children. This information sharing scheme aims to create a more simplified, collaborative and integrated service to prompt early intervention and prevent tragedy for Victorian children and families.
The Act also seeks to establish a 'Child Link Register' of Victorian children in order to improve the wellbeing and safety of children, and to monitor and support their participation in government-funded programs and services.
Effect of the legislation
Child wellbeing and safety information-sharing scheme
The Act creates the child wellbeing and safety information-sharing scheme, which will authorise information-sharing entities to share information between them for the purpose of safeguarding a child's wellbeing and safety.
Before information can be shared the following three criteria must be met:
The entity is voluntarily disclosing or requesting confidential information about any person for the purpose of promoting the wellbeing or safety of a child
The entity voluntarily disclosing the information reasonably believes that the disclosure of the confidential information may assist the receiving entity to make a decision, assessment or plan, initiate or conduct an investigation, or provide or manage a risk to a child or a group of children
The disclosed information must not contain 'excluded information', which is defined as information that could be reasonably expected to endanger a person's life or result in physical injury, contravene a court order, prejudice a criminal investigation or information that, if disclosed, would be contrary to public interest.
Confidential information is defined in the Act as health information, personal information, unique identifiers and sensitive information (including racial or ethnic origin, political opinions, religious beliefs, sexual preferences and criminal record).
Child Link Register
The Act also establishes an online register called 'Child Link' that intends to enable systematic sharing of limited information regarding a child's background and key developmental issues between specified entities. The Child Link Register is designed to enable authorised practitioners (including child protection workers, teachers and health professionals) to form a more complete understanding of a child's history and present situation to hopefully ensure a more appropriate response to the child's circumstances.
This platform enables practitioners who have lawful authorisation to access the Child Link Register to identify and/or mitigate risks to a child and respond before harm has occurred. These authorised practitioners include employees of councils who have responsibility for implementing policies relating to childhood services (for example, maternal and child health and kindergarten programs), registered nurses delivering maternal and child health and school nursing programs, and approved providers of education and care services and certain persons employed or engaged by those services.
Penalties
There are a range of offences and penalties for relevant entities and individuals who fail to comply with the Act's procedural requirements.
For example unauthorised use and disclosure of confidential information attracts a penalty of $9,514.20 for an individual and $47,571 for a body corporate.
Authors: Dan Pearce & Madison Tonkes
Holding Redlich is proud to be a sponsor of the Federal Government's Privacy Awareness Week 2018 which will be held from 13-19 May. We will be hosting a series of privacy themed seminars in Sydney, Brisbane and Melbourne, looking at the topic of 'From principles to practice - How to achieve gold standard'. Click here for more information.
Contacts:
Melbourne
Dan Pearce, Partner
T: +61 3 9321 9840
E: dan.pearce@holdingredlich.com
Sydney
Lyn Nicholson, General Counsel
T: +61 2 8083 0463
E: lyn.nicholson@holdingredlich.com
Brisbane
Trent Taylor, Partner
T: +61 7 3135 0668
E: trent.taylor@holdingredlich.com

Disclaimer
The information in this publication is of a general nature and is not intended to address the circumstances of any particular individual or entity. Although we endeavour to provide accurate and timely information, we do not guarantee that the information in this publication is accurate at the date it is received or that it will continue to be accurate in the future. We are not responsible for the information of any source to which a link is provided or reference is made and exclude all liability in connection with use of these sources.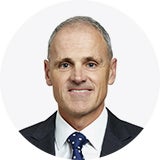 Published by Dan Pearce, Madison Tonkes
Share this