On 11 October 2018 the Fair Trading Legislation Amendment (Consumer Guarantee Directions) Act 2018 (the Act) commenced. The Act amends the Fair Trading Act 1987 (NSW) to offer a fair, quick and cheap resolution option for small-value disputes as an alternative to the courts and tribunals. Under the Act, the Commissioner for NSW Fair Trading (Commissioner) is provided with new powers to issue a consumer guarantee direction in disputes between consumers and businesses about alleged breaches of the consumer guarantees under the Australian Consumer Law (ACL).
The Commissioner may make a consumer guarantee direction to direct businesses to repair or replace defective consumer goods or refund the purchase price. A consumer guarantee direction may only be given in relation to goods which:
are sold by a supplier to a consumer ordinarily resident in NSW
a consumer guarantee under ss 54-57 of the ACL applies
are subject to an unresolved dispute concerning the application of such guarantee to the sale of the good
were purchased within 6 months prior to the complaint (except for in special circumstances determined by the Secretary)
have a purchase price between $25 - $3000 (exclusive of GST)
are not excluded by the Act.
A notable exclusion under the Act is any goods subject to a warranty under the Home Building Act 1989 (NSW) (HBA). The reason being that disputes under the HBA are more complex and are best dealt with by other existing specialist dispute resolution schemes.
Editorial: Christine Jones & Lauren Stables
In the media
Government would save $1.6 billion by boosting social housing construction to post-war levels, says report
Australia needs a tenfold increase in social housing construction to combat a shortfall of almost half a million properties left by 25 years of inadequate investment, a new report warns (16 November 2018). More...
Housing finance numbers tumble
The September 2018 housing finance figures released by the Australian Bureau of Statistics show the number of loans for housing continues to decline, according to the Real Estate Institute (09 November 2018). More...
Fire safety experts appointed to develop industry standards
More than 40 organisations from around the world have appointed fire safety experts tasked with developing landmark industry standards to address fire safety in buildings in the public interest (09 November 2018). More...
New code for smart communities released
Released as part of Smart Cities Week Australia in Sydney, the Code for Smart Communities is a new benchmark for urban development practices across greenfield communities, urban regeneration precincts and diverse institutional campuses (09 November 2018). More...
Stamp duty change makes buying a home fairer
From 1 July 2019, stamp duty brackets will be indexed to the Consumer Price Index (CPI) allowing homebuyers to put more money towards a deposit (06 November 2018). More...
Good start to getting rid of stamp duty
"The indexation of Stamp Duty is a step forward in reducing the taxation imposts on housing," stated Tim Reardon, HIA's Principal Economist. This is the first adjustment to Stamp Duty rates since the average house in Sydney cost just $80,000 (05 November 2018). More...
Published - articles, papers, reports
The dirty truth: Australia's most polluted postcodes
Australian Conservation Foundation: 16 November 2018
The burden of air pollution rests disproportionately on the shoulders of poorer Australians. This report shows 90% of polluting facilities reported in the National Pollutant Inventory (NPI) are in postcodes with low-middle weekly household incomes.
ACI Construction Briefs
A fortnightly communication highlighting key updates related to Australia's construction industry (13 November 2018).
Australian Bureau of Statistics
09/11/2018 Housing Finance, Australia, September 2018 (cat no. 5609.0).
In practice and courts
ABCB Accessible Housing Options Paper: Consultation
The ABCB's Accessible Housing Options Paper has been released for public consultation. The Options Paper provides a preliminary menu of options and costings on the possible inclusion of a minimum accessibility standard for housing in the NCC. Feedback on the Options Paper is invited until Friday 30 November 2018.
NSW Fair Trading: Consumer guarantee directions
The NSW Government is providing the Commissioner for NSW Fair Trading with a new power to issue a 'consumer guarantee direction'. The new power will apply to complaints lodged from 28 December 2018. The purpose of the reform is to help resolve a consumer dispute with a business about alleged breaches of the consumer guarantees under the Australian Consumer Law (14 November 2018). More...
New dates for Environmental Planning & Assessment Act Updates
Councils, certifiers and other industry practitioners have more time to implement some of the recent EP&A Act updates. Changes affect new provisions for building and subdivision certification, Local Strategic Planning Statements for councils in the Greater Sydney Region and Community Participation Plans.
Cases
Nadarasa v Vansan Construction Pty Limited [2018] NSWCATAP 270
Appeal – home building claim – contract - construction and interpretation of home building contract – cl 17(a) of the BC4 Residential Building Contract (May 2012) –whether Tribunal erred in interpretation and application of the clause.
Elias v Naomi [2018] NSWSC 1712
(1) Refuse leave to appeal on grounds 1-3 of the amended summons filed on 17 May 2016.
APPEAL FROM LOCAL COURT – Alleged denial of procedural fairness – challenges to interlocutory decisions of magistrate of procedural nature – no warrant for grant of leave.
Civil Procedure Act 2005 (NSW), Pt 6, ss 58, 61, 62; Federal Court of Australia Act 1976 (Cth), s 24; Home Building Act 1989 (NSW), ss 7, 10, 92.
Bartel v Ryan (No 2) [2018] NSWCATAP 263
COSTS – No question of principle. The appropriate order is that the Builder pay the Homeowner's costs as agreed or as assessed. There were two proceedings before the Tribunal. In application (HB 17/04880) the appellant (the Builder) claimed $30,000 for variations to the contract which he had not been paid for. In proceedings HB 17/07028 the respondent (the Homeowner) claimed $120,000 in respect of incomplete and defective works.
Builtex Constructions Pty Ltd v Ang [2018] NSWCATAP 264
(1) The appeal is upheld for the purposes of order 2 below and is otherwise dismissed.
(2) The order made on 19 March 2018 is amending by substituting "$38,159.00" for "$41,659.00".
BUILDING AND CONSTRUCTION – Whether Tribunal erred in denying procedural fairness to a party by proceeding in its absence.
Rockwell Constructions Pty Ltd v LLamas [2018] NSWCATAP 262
ERROR OF LAW – Adequacy of reasons.
Orders: Appeal allowed. The orders of the Tribunal in matters HB 16/51356 and HB 17/04946 of 23 May 2018 set aside. The matters are remitted to the Consumer and Commercial Division of the Tribunal constituted by a different member other than a member who determined the matter. In matter HB 16/51356, the Homeowners brought a claim for defective and incomplete home building work arising out of home building by the Builder. Their claim was brought pursuant to a home building contract between the parties dated 19 May 2014 for a contract price of $435,000.00 (the Contract). In matter HB 17/04946, the Builder claimed $30,039.39 for outstanding payments, loss of profits and liquidated damages as of the date of termination of the contract. For the reasons set out in the Tribunal's decision of 23 May 2018 (the Decision), the Tribunal allowed $15,000.00.
Bellerive Homes Pty Ltd v FW Projects Pty Ltd [2018] NSWSC 1435
CIVIL PROCEDURE – Judgment obtained by plaintiff upon the filing of an adjudication certificate under Building and Construction Industry Security of Payment Act 1999 (NSW) – application by defendant to stay execution of judgment pending determination of proceedings in the Equity Division – whether stay should be granted – discretionary factors.
David Cameron Jones t/as Oz Style Homes v Panchal [2018] NSWCATAP 238
BUILDING AND CONSTRUCTION – Home Building jurisdiction of the Tribunal – whether time limits on jurisdiction in s 48K of the Home Building Act apply separately to each claim brought in an application or whether each application constitutes one "building claim" – whether in considering whether to make a work order requiring rectification by the builder it is a relevant consideration that there are defects for which the builder has not been found liable which the home owner will need to employ other builders to rectify.
WORDS AND PHRASES – "building claim"
Petropoulos v CPD Holdings Pty Ltd t/as The Bathroom Exchange (No 2) [2018] NSWCATAP 233
HOME BUILDING – Where statutory warranty breached in relation to size of showers – whether damages or rectification appropriate remedy.
P & N NSW Pty Ltd t/as Euro Solar v Park (No 2) [2018] NSWCATAP 242
CONSUMER CLAIM – Order for compensation.
PRACTICE AND PROCEDURE - new hearing pursuant to s 80(3) of the Civil and Administrative Tribunal Act 2013 (NSW).
The Owners-Strata Plan 89023 v AT Building Pty Limited and Mowbray Road Pty Limited as trustee for Mowbray Unit Trust; Jayanthi and Shikaram v AT Building Pty Limited and Mowbray Road Pty Limited as trustee for Mowbray Unit Trust [2018] NSWCATCD 33
HOME BUILDING - Individual components of a fire safety system a major defect, completion of residential building work on issue of interim occupation certificate, limitation period for bringing claim for breach of statutory warranty in respect of other defects, preferred outcome.
Hartley v McRae [2018] NSWCATCD 31
Section 48MA of the Home Building Act 1989, Work orders, Prime cost items, undocumented variations.
Maher v The Pines Resort Management Pty Ltd T/as Gateway Lifestyle The Pines; Marsh v The Pines Resort Management Pty Ltd T/as Gateway Lifestyle The Pines [2018] NSWCATCD 35
RESIDENTIAL (LAND LEASE) COMMUNITIES – Site fee increase – Whether notice of site fee increase valid – Whether site fee increase excessive.
Contacts:
Christine Jones, Partner - Construction & Infrastructure (Dispute Resolution)
T: +61 2 8083 0477
E: christine.jones@holdingredlich.com
Divya Chaddha, Associate
T: +61 2 8083 0457
E: Divya.Chaddha@holdingredlich.com
Disclaimer
The information in this publication is of a general nature and is not intended to address the circumstances of any particular individual or entity. Although we endeavour to provide accurate and timely information, we do not guarantee that the information in this newsletter is accurate at the date it is received or that it will continue to be accurate in the future.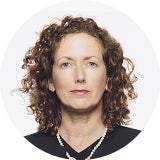 Published by Christine Jones, Lauren Stables
Share this