National law firm Holding Redlich has announced the promotion of 41 lawyers, including two partners, eight special counsel, 13 senior associates and 18 associates. The promotions are effective from 1 July 2023.
The firm's two new partners are Megan Bishop in its Dispute Resolution and Litigation (Tax) practice and Katherine Hammond in its Corporate and Commercial practice. Both are experienced senior lawyers who were previously special counsel.
Holding Redlich National Managing Partner, Ian Robertson AO, said all lawyers promoted have made outstanding contributions and have a track record for delivering the highest quality legal advice, client service and internal leadership.
"We're proud to recognise this cohort of lawyers at all levels who have demonstrated outstanding capability, contributed strongly to client outcomes and reflect the values of Holding Redlich," Ian said.
"I would particularly like to congratulate Megan and Katherine on joining our national partnership. I look forward to the ongoing contribution both will make as partners of the firm," he added.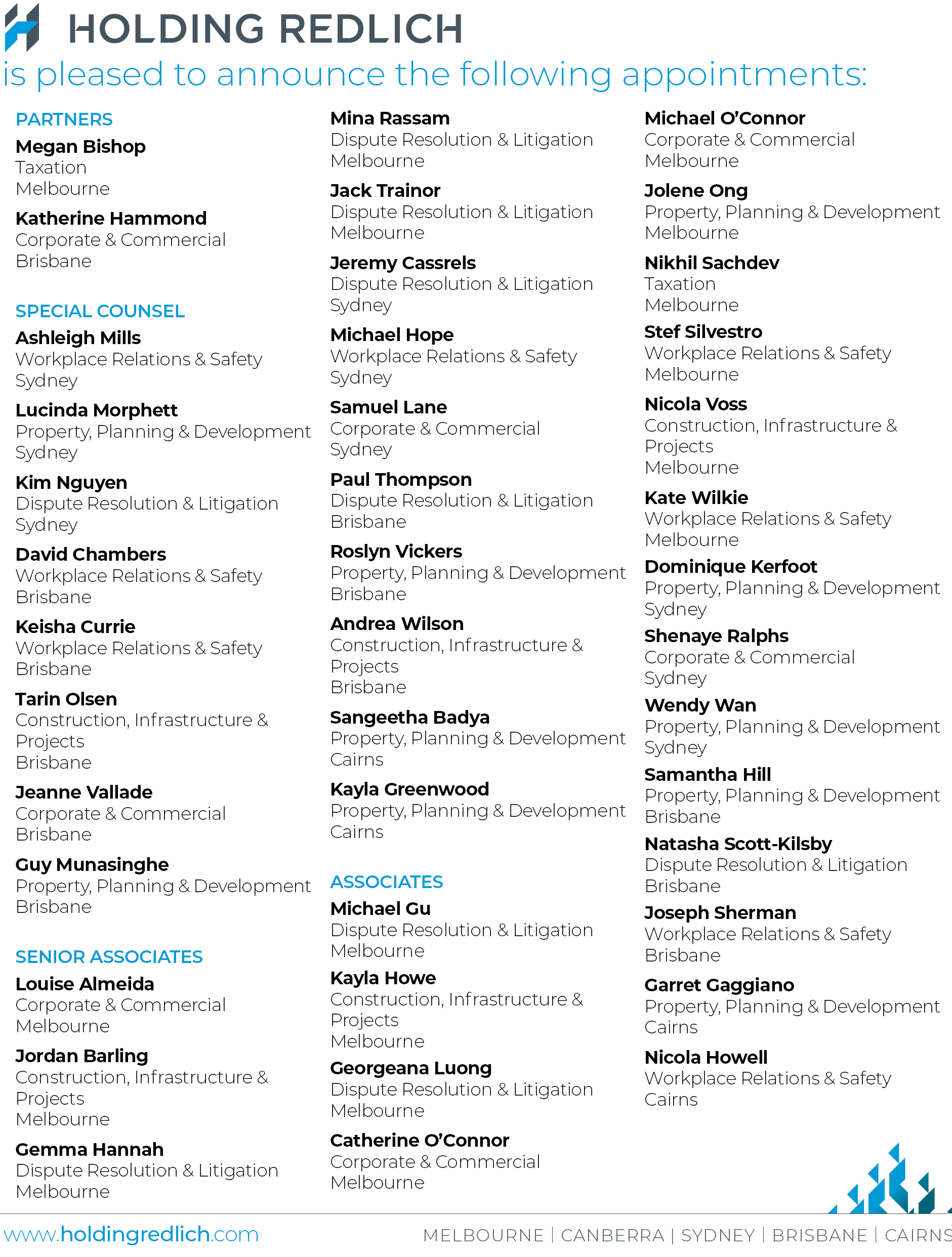 Share this