National law firm Holding Redlich has today announced the promotion of 46 lawyers, including four partners, five special counsel, 14 senior associates and 23 associates. The promotions are effective from 1 July 2022.
Holding Redlich National Managing Partner, Ian Robertson AO, said the lawyers promoted have contributed strongly to the firm's solid growth over the last 12 months and are exemplars of its values.
"It is pleasing to see the firm continue to grow and to be able to recognise the efforts of our lawyers at all levels," Ian said.
"I would especially like to congratulate Lachlan, Duncan, Elly and William and welcome them to the national partnership. Each one of our new partners has built an outstanding track record of high-quality legal advice, client service and team leadership.
"It is particularly pleasing that Elly Ashley, who joined our firm as a Summer Clerk, is being promoted to Partner."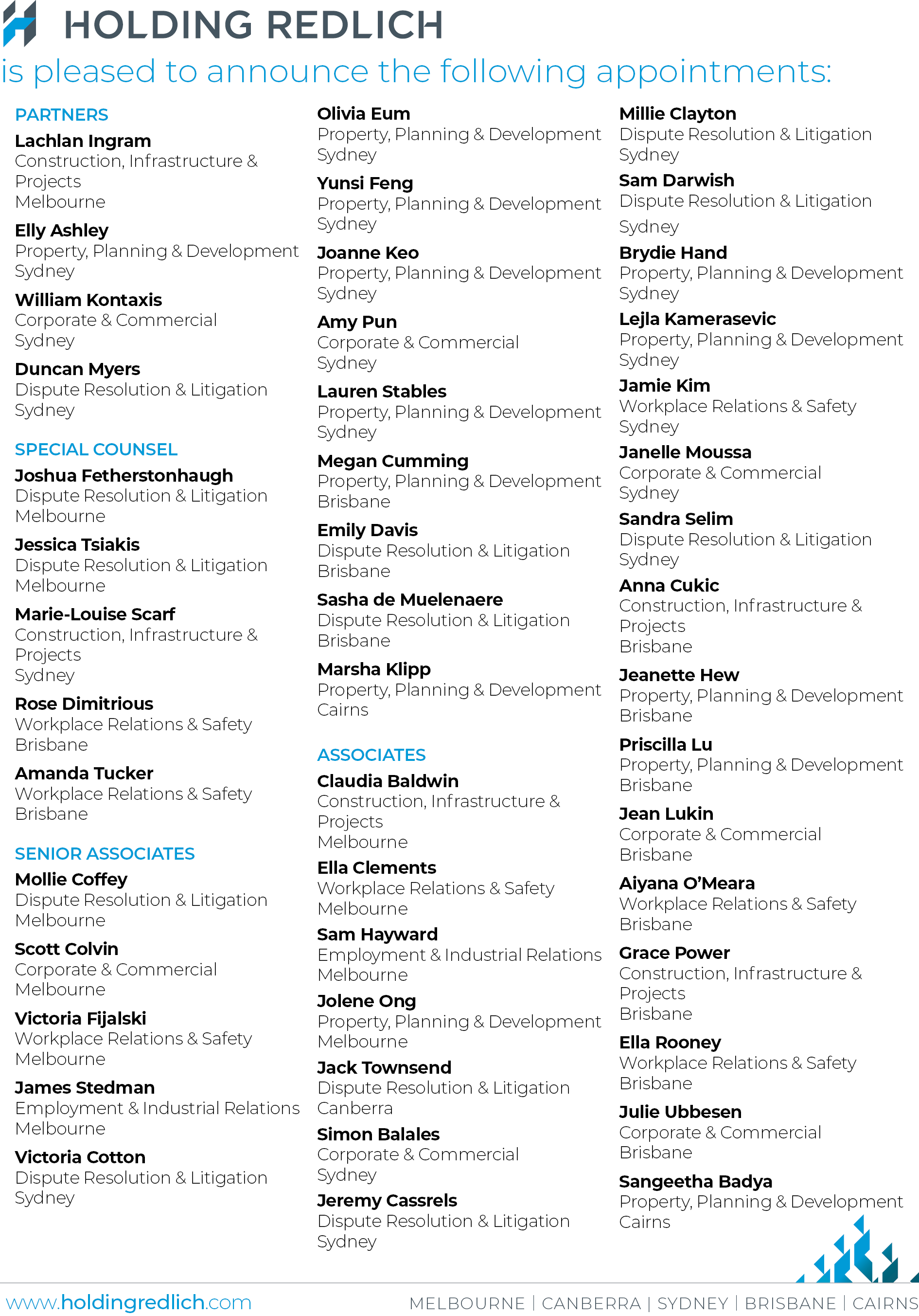 Share this