National law firm Holding Redlich has announced video artist Priya Namana as the winner of the 2019 Peter Redlich Memorial Art Prize.
Priya's winning work 'Time Coded Solipsism', is a six-channel 20 minute video performance.
The $10,000 prize is awarded for outstanding achievement in the Master of Fine Art (Visual Art) and Master of Contemporary Art qualifications at the University of Melbourne's Victorian College of the Arts (VCA).
This is the third year that the $10,000 prize has been awarded by Holding Redlich as part of its support for the arts.
Melbourne Managing Partner Howard Rapke congratulated Priya for her winning work at a client event yesterday evening at the VCA.
"Priya's winning work is eye-catching, meaningful and challenges the viewer," Howard said.
"We are delighted to award Priya this prize and wish her every success for the future."
The prize forms part of the Grad.Show.19 with works displayed throughout the former Victoria Police Mounted Branch stables. The historic building was built in 1912 as part of the old Police Depot that also included a hospital, barracks and drill hall.
Howard said Holding Redlich is very proud to be a long-term supporter of the arts.
"Our firm's founder, Peter Redlich - who this bursary is named after - is well-known as having been a great philanthropist and supporter of the arts," Howard said.
"While our firm continues to grow at a national level we remain strongly committed to supporting our communities, helping stimulate creative endeavours which are so important to our society.
"Our partnership with the Victorian College of the Arts in support of emerging young artists is one example of how we are doing this."
To find out more about this year's exhibition, click here.
As well as the partnership with the VCA, Holding Redlich also sponsors the Salon des Refusés exhibition in New South Wales, awarding the annual People's Choice Award.
The firm is also co-sponsor of the Art for Life Award at the Flying Arts Alliance's Queensland Regional Art Awards in Brisbane, and sponsors the Cairns Indigenous Art Fair which is dedicated to supporting the careers of Queensland Indigenous artists.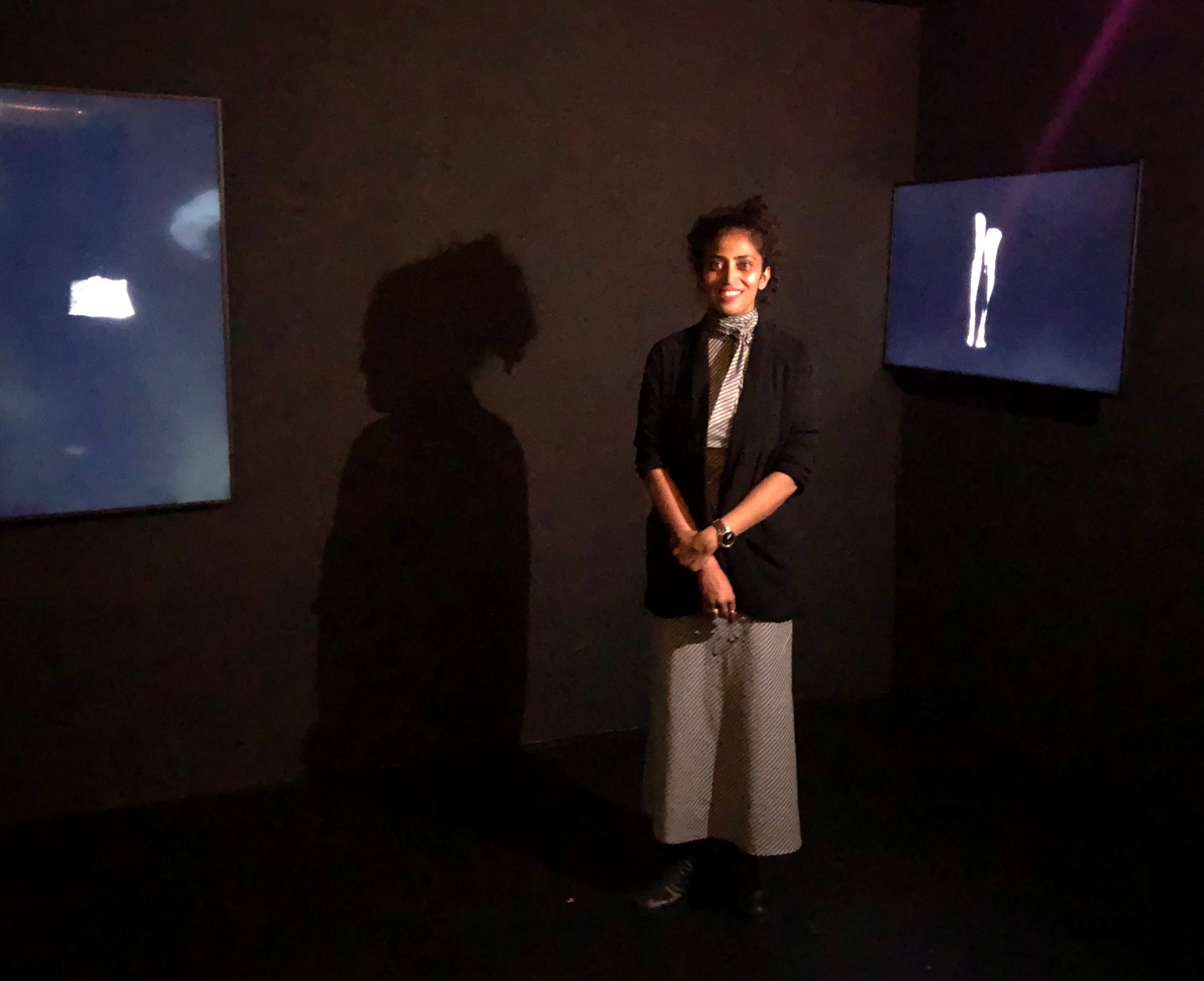 Video artist Priya Namana and her winning work 'Time Coded Solipsism'.
Share this