Without any fanfare, the NSW Government has now rolled out a series of changes to the role of the NSW Independent Planning Commission (IPC).
These changes stem from recommendations made by the NSW Productivity Commission, as discussed in our previous article here.
As foreshadowed, the primary changes to State Environmental Planning Policy (State and Regional Development) 2011 include:
amending the referral criteria in clause 8A of the Policy to increase the number of submissions from 25 to 50 submissions
for the purpose of counting the number of submissions, a petition counts as a single submission. Also, any submissions that contain the same or substantially the same text will also be counted as a single submission
the IPC is no longer a consent authority in respect of modification applications, unless that application is made by a person who has disclosed a reportable political donation in connection with that application.
The IPC has also been established as a separate Public Service agency, pursuant to Administrative Arrangements (Administrative Changes—Regional NSW and Independent Planning Commission) Order 2020.
The changes to the Policy took effect from 16 March 2020. Existing provisions in the Policy mean that the changes apply to development applications that have been made but not yet been determined.
Thankfully, one of the proposed changes that has not come to fruition was the suggestion that only submissions made by people residing within a specified distance from the project would count towards the new 50 submission threshold. In our view, this amendment would have constituted a significant erosion of the role of public participation in the planning process and consequently, the decision to not proceed with this particular recommendation is welcomed.
However, concern is still lingering as to whether the changes to the referral criteria and the removal of the IPC's jurisdiction to determine modification applications will result in a watering down of the IPC's role as an independent body responsible for determining the most controversial applications.
Time will tell if these concerns are justified.
Authors: Peter Holt & Georgia Appleby
Disclaimer
The information in this publication is of a general nature and is not intended to address the circumstances of any particular individual or entity. Although we endeavour to provide accurate and timely information, we do not guarantee that the information in this newsletter is accurate at the date it is received or that it will continue to be accurate in the future.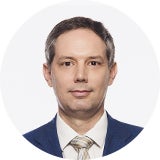 Published by Peter Holt, Georgia Appleby
Share this