Australia's corporate regulator, the Australian Securities and Investments Commission (ASIC), has moved quickly to refocus its priorities as coronavirus impacts Australian companies.
ASIC will maintain its enforcement and investigative activities during the coming months, but it will look to prioritise the following matters:
action necessary to prevent immediate consumer harm
serious breaches of the law
where there is risk to market integrity
time-critical matters.
ASIC has stressed that it will maintain key 'business as usual' functions, including:
registry operations and services
receipt of whistleblower, breach and misconduct reports
general contact points for industry.
Given the challenging business environment, ASIC has announced that it will take into account the circumstances in which lenders are currently operating when administering the law and it will also work with financial institutions to further accelerate the payment of outstanding remediation to customers.
ASIC will provide relief or waivers from regulatory requirements where warranted. A 'take no action' stance in relation to the timing of AGMs until 30 July 2020 and the conduct of AGMs by electronic means has already been indicated, which will come as a welcome relief to boards of directors in these difficult times.
Importantly, ASIC will immediately suspend near-term activities which are not time-critical. These include consultation, regulatory reports and reviews, updated internal dispute resolution guidance, enhanced on-site supervisory work and a consultation paper on managed discretionary accounts.
These new arrangements are to be in place until at least 30 September 2020.
Authors: William Kontaxis & Ushna Bashir
Disclaimer
The information in this publication is of a general nature and is not intended to address the circumstances of any particular individual or entity. Although we endeavour to provide accurate and timely information, we do not guarantee that the information in this newsletter is accurate at the date it is received or that it will continue to be accurate in the future.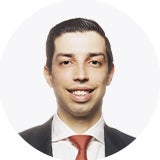 Published by William Kontaxis, Ushna Bashir
Share this