Following the recent changes to the employer sponsored visa pathways, employers are looking for alternative visa options which continue to allow staff to experience overseas opportunities.

This week we introduce the Temporary Activity visa (subclass 408), Exchange Stream (the staff exchange visa).

This visa is intended to facilitate the entry of skilled persons under genuine exchange arrangements that identify a reciprocal employment placement for Australian residents to work with overseas organisations. This visa can be granted for up to two years.

While a reciprocal arrangement is needed, the exchange does not need to be identical. For example:

• the employees do not need to have the same skills and/or experience
• the exchange does not need to be for the same period of time, or commence on the same date
• the relevant positions do not need to have identical duties
• there does not need to be a direct exchange. For example, an employee from the Canadian office could travel to Australia and an Australian could travel to the UK office.

The staff exchange visa is only for skilled positions – that is those positions which are classified as an ANZSCO 1, 2 or 3 level occupation.

This is a great visa for employees wishing to gain international experience, particularly those at a junior level who do not have the required two years of work experience for the TSS visa, or whose occupation is not on the relevant occupation lists for that visa.

Author: Rebecca Macmillan
Contacts:
Brisbane
Rachel Drew, Partner
T: +61 7 3135 0617
E: rachel.drew@holdingredlich.com
Cairns
Rebecca Macmillan, Registered Migration Agent
T: +61 7 4230 0412
E: rebecca.macmillan@holdingredlich.com
Disclaimer
The information in this publication is of a general nature and is not intended to address the circumstances of any particular individual or entity. Although we endeavour to provide accurate and timely information, we do not guarantee that the information in this publication is accurate at the date it is received or that it will continue to be accurate in the future. We are not responsible for the information of any source to which a link is provided or reference is made and exclude all liability in connection with use of these sources.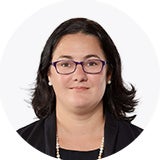 Published by Rebecca Macmillan
Share this