Following an extensive public consultation process, the ASX Listing Rules have been amended with effect from 1 December 2019. The changes to the rules affect listed entities as well as those seeking to list on ASX, with some changes giving ASX enhanced power to monitor and enforce the Listing Rules.
It is important for all affected companies to make themselves aware of the new rules and take immediate steps to ensure compliance going forward. Below is an overview of some of the key changes.
Key changes affecting companies seeking to list on the ASX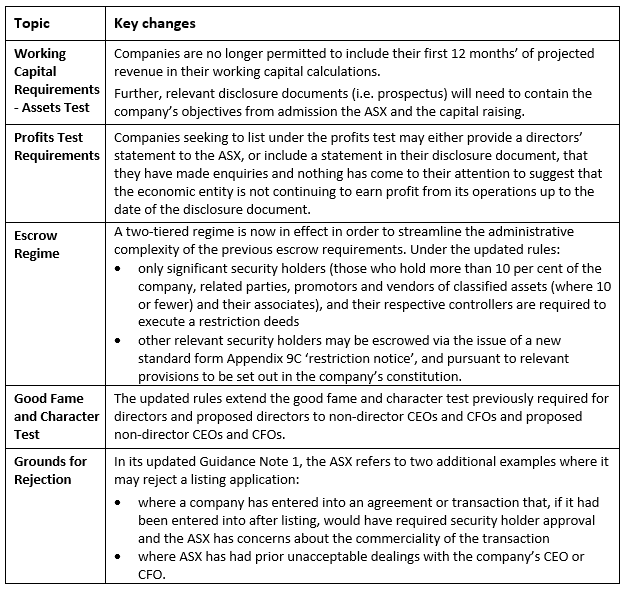 Key changes affecting listed companies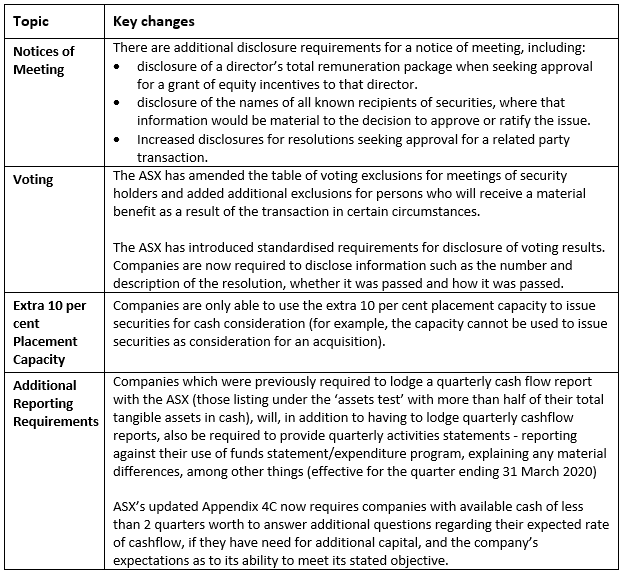 Other key changes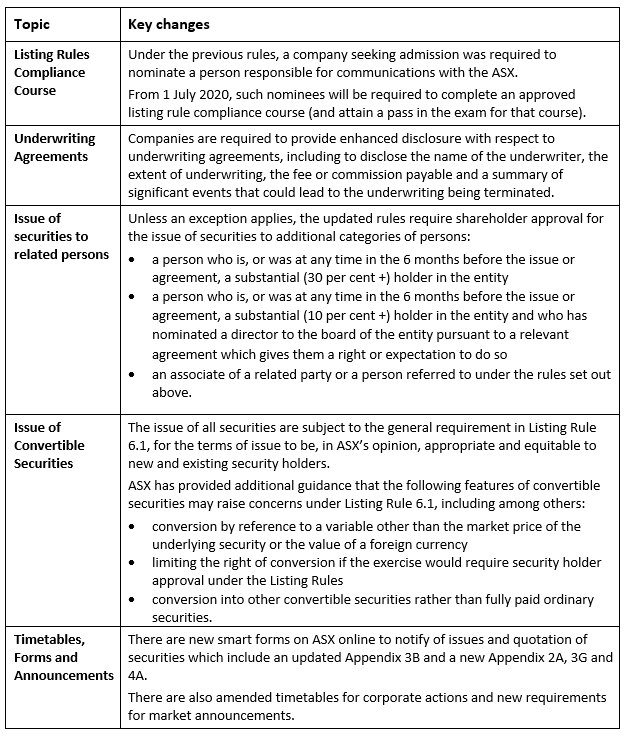 Author: Kaveh Zegrati & Lily McCaffrey
Disclaimer
The information in this publication is of a general nature and is not intended to address the circumstances of any particular individual or entity. Although we endeavour to provide accurate and timely information, we do not guarantee that the information in this newsletter is accurate at the date it is received or that it will continue to be accurate in the future.
Share this