On 14 January 2019, Infrastructure Australia (IA) announced Romilly Madew as the newly appointed CEO, replacing Phillip Davies. When the opportunity arose for Davies to renew his term he decided against it.
Madew has a background in the property and construction industry and has held a number of active board positions and has sat on several ministerial panels. These include the Australian Sustainable Built Environment Council, Sydney Olympic Park Authority, Cities Reference Group, National Urban Policy Forum and the China/Australia Services Sector Forum.
Madew is also well known for her CEO role that she held for 12 years with the Green Building Council of Australia, which has given her exposure to over 650 companies that have had a combined turnover in excess of $40 billion. She also has experience in strategy, governance, policy development and is known for building strong relationships with various stakeholders.
Madew has publically stated that her priorities will be to grow "the organisation's focus on delivering better outcomes for individual users across transport, energy, telecommunications, water and social infrastructure".[1]
IA was established as an independent statutory body under the Infrastructure Australia Act 2008 (Cth) (the Act).
Their primary role is to provide advice to the Australian government to assist them in prioritising and progressing nationally significant infrastructure.
IA has a list of key functions under sections 5-5C of the Act including:
evaluating infrastructure proposals
developing infrastructure plans
promoting infrastructure investment
providing research and advice across infrastructure matters
reviewing and providing advice on policies and laws relating to the development of infrastructure and investment in infrastructure
conducting audits to determine the adequacy, capacity and condition of infrastructure with a focus on:

forecasting growth
economic, social and environmental sustainability.
In November 2018, IA released their infrastructure priority list including high priority projects, priority projects, high priority initiatives and priority initiatives.
A few of the key high priority projects for this year are the:
M4 Motorway upgrade (Parramatta to Lapstone) – NSW
WestConnex – NSW
M80 Ring Road Upgrade – VIC
North East Link – VIC
Brisbane Metro – QLD
MetroNet: Yanchep Rail Extension – WA.
Authors: Scott Alden & Andrew Morello
Contacts:
Sydney
Scott Alden, Partner & National Head of Procurement
T: +61 2 8083 0419
E: scott.alden@holdingredlich.com
Christine Jones, Partner
T: +61 2 8083 0477
E: christine.jones@holdingredlich.com
Helena Golovanoff, Partner
T: +61 2 8083 0443
E: helena.golovanoff@holdingredlich.com
Brisbane
Troy Lewis, Partner & National Head of Construction and Infrastructure
T: +61 7 3135 0614
E: troy.lewis@holdingredlich.com
Stephen Burton, Partner
T: +61 7 3135 0604
E: stephen.burton@holdingredlich.com
Suzy Cairney, Partner
T: +61 7 3135 0684
E: suzy.cairney@holdingredlich.com
Melbourne
Stephen Natoli, Partner
T: +61 3 9321 9796
E: stephen.natoli@holdingredlich.com
Kyle Siebel, Partner
T: +61 3 9321 9877
E: kyle.siebel@holdingredlich.com

Disclaimer
The information in this publication is of a general nature and is not intended to address the circumstances of any particular individual or entity. Although we endeavour to provide accurate and timely information, we do not guarantee that the information in this publication is accurate at the date it is received or that it will continue to be accurate in the future. We are not responsible for the information of any source to which a link is provided or reference is made and exclude all liability in connection with use of these sources.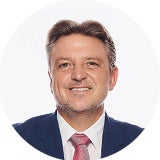 Published by Scott Alden, Andrew Morello
Share this