Last week the Migration Institute of Australia held its annual migration conference in Sydney. The theme for this year's conference was 'Migration: Embracing Our Future', a fitting theme for the roller coaster ride that many of our clients have recently experienced.
During the two day conference we heard from a number of excellent speakers including social commentator and Former Deputy Secretary of the Department of Immigration Abul Rizvi,, CEO of the Scanlon Foundation Anthea Hancocks, demographer from the Australian National University Professor James Raymer, and many more.
Interesting, but not surprisingly, the message from each session was that skilled migration is good for the economy and employer sponsored migration has the best employment outcomes. Another benefit of skilled migration is that Australia's median age is younger as a result.This is all good news.
On day two we had the pleasure of listening to the Honourable David Coleman, Minister for Immigration, Citizenship and Multicultural Affairs. In his address to the conference the Minister confirmed the benefits of skilled migration to the outcome and the important role it plays in Australia's future. A transcript of the Minister's speech can be found here.
The final session was an update from the Department of Home Affairs where the presenters spoke about challenges faced by the Department in the processing of applications and measures being put in place to improve staff training to improve consistent decision making. The take away point from this session is that the Department is working on improving its processes which should, in time, improve processing times.
Author: Rebecca Macmillan
Contacts:
Brisbane
Rachel Drew, Partner
T: +61 7 3135 0617
E: rachel.drew@holdingredlich.com
Cairns
Rebecca Macmillan, Registered Migration Agent
T: +61 7 4230 0412
E: rebecca.macmillan@holdingredlich.com
Disclaimer
The information in this publication is of a general nature and is not intended to address the circumstances of any particular individual or entity. Although we endeavour to provide accurate and timely information, we do not guarantee that the information in this publication is accurate at the date it is received or that it will continue to be accurate in the future. We are not responsible for the information of any source to which a link is provided or reference is made and exclude all liability in connection with use of these sources.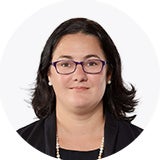 Published by Rebecca Macmillan
Share this