Last month we wrote about Infrastructure Australia's (IA) announcement of newly appointed CEO Romilly Madew and her set of priorities in joining IA.
On 14 February 2019, IA released its 2019 Infrastructure Priority List which is the most ambitious List to date. A total of 121 nationally significant proposals have been put forward, including 25 new proposals.
The List is broken up into two main categories: projects and initiatives, which are classified as either 'high priority' or 'priority'.
As a snapshot of what has been put forward, we have highlighted a few of the new proposals on the List:
High priority projects
Monash Freeway Upgrade Stage 2 (Vic)
North East Link (Vic)
METRONET: Yanchep Rail Extension.
Priority projects
Ballarat Line Upgrade (Vic)
METRONET: Thornlie-Cockburn Link (WA)
North–South Corridor: Regency Road to Pym Street (SA)
Gawler Rail Line Electrification and Modernisation Project (SA).
High priority initiatives
Regional road networks (National)
National electric vehicle fast-charging network (National)
National Electricity Market - future connectivity and reliability (National).
Priority initiatives
National Electricity Market (Near-term optimisation (National)
A3 and A6 corridor capacity (NSW)
Sydney CBD motorways optimisation (NSW).
In response, the Coalition Government has publicly announced that they support the following projects:
$2 billion for Melbourne's Monash Freeway and North East Link projects;
$350 million for Perth's METRONET rail link between Thornlie and Cockburn;
$177 million towards Adelaide's North-South Corridor upgrade between Regency Road and Pym Street.
So far we have not seen a media release from the Australian Labor Party.
Authors:
Scott Alden & Andrew Morello
Contacts:
Sydney
Scott Alden, Partner
T: +61 2 8083 0419
E: scott.alden@holdingredlich.com
Melbourne
Stephen Natoli, Partner
T: +61 3 9321 9796
E: stephen.natoli@holdingredlich.com
Brisbane
Troy Lewis, Partner & National Head of Construction and Infrastructure
T: +61 7 3135 0614
E: troy.lewis@holdingredlich.com
Disclaimer
The information in this publication is of a general nature and is not intended to address the circumstances of any particular individual or entity. Although we endeavour to provide accurate and timely information, we do not guarantee that the information in this publication is accurate at the date it is received or that it will continue to be accurate in the future. We are not responsible for the information of any source to which a link is provided or reference is made and exclude all liability in connection with use of these sources.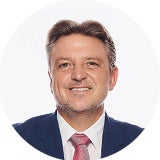 Published by Scott Alden, Andrew Morello
Share this