Our experts summarise the key budget announcements in the areas of transport; superannuation & financial services; infrastructure; property; technology, media & communications; workplace relations; and small and medium enterprises.
INFRASTRUCTURE
The mining boom is officially over. That is the subtext of this year's infrastructure budget which sees a headline figure of $75 billion in infrastructure spending forecast over the next 10 years. The government seems to have accepted the need for stimulus in the sector and to shore up jobs in the construction industry.
Drilling down into the detail, rail is very much at the forefront of this Government's thinking with the biggest ticket item being the proposed inland, rail freight system between Brisbane and Melbourne which is slated to start this financial year with a budgeted expenditure of $8.4 billion over 7 years.
Less concrete but of significant value is the proposed $10 billion National Rail Program. The details of this program are not complete, nor are the spending parameters, but it is expressed to be open to the States to put forward projects for funding consideration with $200 million to be available in 2019 and a second tranche of $400 million in 2020. Rail lines to Badgery's Creek Airport, Melbourne's proposed Tullamarine rail link, Cross River Rail in Brisbane, the Brisbane Metro and Adelaide's LINK proposal all likely contenders for financing through this program.
Seeking to spread the largesse across regional and country Australia, The Regional Growth Fund will invest $472 million in regional infrastructure projects aimed at ameliorating the effects of changes taking place in the economy. This will include $200 million for a further round of the successful Building Better Regions Fund.
After the Melbourne to Brisbane freight link, the next largest, concrete, item is the long discussed second airport for Sydney at Badgery's Creek. The projected cost is $5.3 billion with currently a 3 year project timeframe.
Western Australia must be considered a winner with a significant boost to its infrastructure funding of $1.6 billion plus a further $844 million for upgrades to the Bruce Highway.
The budgeted spending of $18.6 billion for schools over the next decade should also see significant capital works rolled out across all states and territories with much needed, regional facilities improvements.
Victoria gains almost $500 million for rail network upgrades particularly line upgrades in country and regional areas. However, Victoria's Premier is fuming, saying the State was entitled to around $1.5 billion for rail work upgrades under the asset recycling arrangements and many projects budgeted for in last week's Victorian State budget may now need to be scrapped.
The other big losers are South Australia and the ACT, with almost no significant funding initiatives.
Federal infrastructure Minister Darren Chester commented that "these investments will deliver an important economic boost, creating tens of thousands of new jobs during construction. On completion these projects will lift national productivity and drive economic growth".
Finally, of interest, and conspicuously missing from an actual budget allocation is the recently announced Snowy 2.0 expansion and upgrade scheme for the Snowy River Hydroelectric system. It appears that talks are underway with NSW and Victoria for a Commonwealth purchase of their respective shares however there is no funding earmarked for capital works on the project in this budget.
Author: Construction & Infrastructure partner Kyle Siebel
PLANNING
The Government has announced a series of measures that seek to promote affordable housing through a series of planning announcements.
The Government announced that the Commonwealth will replace the National Affordable Housing Agreement that provides $1.3 billion every year to the States and Territories, with a new set of agreements, with the same funding, requiring the States to deliver on housing supply targets and reform their planning systems.
The Commonwealth will also release surplus Defence land at Maribyrnong, Melbourne, to cater for some 6,000 new homes.
Measures will also support State, Territory and local governments imposing inclusionary zoning requirements on new development sites and provide more vehicles for superannuation funds to invest in affordable housing.
Author: Planning and environment partner Joseph Monaghan
PROPERTY & REAL ESTATE
The 2017 Federal Budget delivered several significant measures that will impact the real estate industry, including the following:
Introduction of Annual Levy for Foreign-Owned Vacant Residential Property
In a move to increase housing availability, the Government has introduced an annual levy which will apply to foreign persons that own residential property which is either:
vacant; or
not genuinely available on the rental market,
for at least six months of the year.
This annual levy will be equivalent to the relevant foreign investment application fee imposed on the property at the time it was purchased. This measure applies to any foreign persons who make a foreign investment application for residential property from 7.30pm (AEST) on 9 May 2017.
Changes to Australia's foreign resident capital gains tax (CGT) Regime
The Government has introduced the following changes to Australia's foreign resident capital gains tax (CGT) Regime:
denying foreign and temporary tax residents access to the CGT main residence exemption from 7:30PM (AEST) on 9 May 2017, however existing properties held prior to this date will be grandfathered until 30 June 2019;
increasing the CGT withholding rate for foreign tax residents from 10.0 per cent to 12.5 per cent, from 1 July 2017; and
reducing the CGT withholding threshold for foreign tax residents from $2 million to $750,000, from 1 July 2017.
Changes to GST remittance of new residential properties
From 1 July 2018, the Government will require purchasers of any newly constructed residential properties or new subdivisions to remit the GST directly to the Australian Tax Office (ATO), as a condition of settlement.
It is not clear how this regime will be implemented and what penalties will be levied on purchasers if they fail to comply with the new regime.
Foreign Ownership decrease to 50% for new developments
The Government will include a new condition on New Dwelling Certificate Exemptions Certificates (formerly known as advance off-the-plan approvals) which prevents developers selling more than 50% of lots within the development to foreign persons.
This new condition will be included on New Dwelling Exemption Certificates applied for from 7.30pm (AEST) on 9 May 2017.
Improvements to Foreign Investment Framework
The Government has announced some substantial changes to Australia's foreign investment framework in order for it to operate more efficiently and reduce any unnecessary red tape. These changes include the following:
removing low sensitivity applications from the meaning of sensitive land subject to the lower $55 million threshold for a developed commercial property;
allowing failed off-the-plan purchases to be considered as 'new' for the treatment of residential applications;
improving limitations with existing exemption certificate system for individual residential real estate purchases and amending the treatment of residential land used for commercial purpose;
streamlining of foreign investment business application fees, such as legislating existing fee waiver arrangements;
introducing a new exemption certificate applicable to low risk foreign investors;
clarifying the treatment of developed solar and wind farms; and
reinstating the previous arrangement for companies with significant foreign custodian holdings so that the companies are not subject to notification requirements.
Authors: Property & Real Estate partner Vanya Lozzi & senior associate Elly Ashley
SUPERANNUATION & FINANCIAL SERVICES
The Federal Budget includes a number of measures having an impact on the superannuation and financial services sectors. The most important of these are the following.
New Australian Financial Complaints Authority
From 1 July 2018, the Superannuation Complaints Tribunal (SCT), the Financial Ombudsman Service (FOS) and the Credit and Investments Ombudsman (CIO), which deal with disputes regarding superannuation, banking, finance, insurance and trustee services, and financial services, respectively, will be replaced by a single external dispute resolution body, the Australian Financial Complaints Authority (AFCA). This is part of the Government's response to the report of the panel chaired by Professor Ian Ramsay, following a review of the current external dispute resolution framework.
The AFCA will be supervised by ASIC and all Australian Financial Services licensees will be required to be members. Decisions of the AFCA will be final and binding on all members, although the new regime will include the prospect of referral back to the relevant financial organisation or superannuation trustee for resolution by means of internal dispute resolution.
The SCT, FOS and CIO will keep operating until 1 July 2020, so that existing matters can be cleared.
Superannuation fund mergers – extended tax relief
The tax relief currently available for merging superannuation funds, due to cease on 1 July 2017, will be extended until 1 July 2020. The relief allows superannuation funds to transfer capital and revenue losses to the successor fund, and to defer tax implications on gains and losses where there is a merger. The extension encourages consolidation of funds, in that it removes adverse tax consequences as a deterrent to mergers.
Housing affordability measure: Reducing barriers to downsizing – contributing proceeds into super
This measure is designed to encourage older people to downsize from homes that no longer meet their needs and free up housing stock.
Under the measure, people aged 65 and over will, from 1 July 2018, be able to make a non-concessional (post-tax) contribution into their superannuation of up to $300,000 from the proceeds of selling their principal place of residence which has been held for at least 10 years. Both members of a couple will be able to take advantage of this measure for the same home – ie: $600,000 per couple can be contributed to super through the downsizing cap.
Contributions under the new downsizing cap will be in addition to any other voluntary contributions that people are able to make under the existing contribution rules and concessional and non-concessional caps. These contributions will not be subject to the existing voluntary contribution rules for people aged 65 and older (work test, no contributions for those 75 and over) and restrictions on non-concessional contributions for people with balances above $1.6 million – ie. it is intended to assist people aged 65 and over who are currently unable to contribute proceeds of the sale of their home into super because of the existing restrictions.
The Government estimates this measure will have a cost to revenue of $30 million over the forward estimates.
Housing affordability measure: First Home Super Saver Scheme
This measure is designed to help first home-buyers save for their first home by allowing them to build a deposit inside their super.
Under the measure, from 1 July 2017, individuals will be able to make voluntary contributions of up to $15,000 per year ($30,000 in total) to their super account to purchase a first home. Pre-tax voluntary contributions will be taxed at the concessional 15% contributions rate, and can, along with deemed earnings (using a deemed rate of return based on the 90 day Bank Bill rate plus three percentage points), be withdrawn for a deposit. Withdrawals will be allowed from 1 July 2018, and taxed at marginal tax rates less a 30% offset. Note that compulsory superannuation contributions will not be eligible for withdrawal under the First Home Super Saver Scheme.
The Government estimates that, for most people, the First Home Super Saver Scheme could boost the savings they can put towards a deposit by at least 30% compared with saving through a standard deposit account. According to the Government, this is because of concessional tax treatment and the higher rate of earnings often realised within superannuation. In relation to the latter, we note that (at least currently) investment strategies and options offered by super funds are often based on a longer investment horizon than may be appropriate for a first home-buyer who is looking to save a deposit. Some super funds may look to adapt their product offering accordingly – although, as noted above, withdrawals will only be permitted based on deemed (rather than actual) earnings.
Voluntary contributions under the First Home Super Saver Scheme must be made within existing superannuation caps. The total concessional contributions an individual can make, from both compulsory employer contributions and voluntary contributions, including those made under the scheme, cannot exceed $25,000 in 2017-18.
The First Home Super Saver Scheme will be administered by the ATO. The ATO will determine the amount of contributions that can be released and instruct super funds to make these payments accordingly.
The Government estimates this measure will have a cost to revenue of $250 million over the forward estimates.
Authors: Corporate & Commercial partner Paul Faure, special counsel Sean Costello and senior associate Ravi Jayemanne
TRANSPORT
The 2017 Federal Budget includes the following commitments to transport projects:
Rail: The centrepiece of the Federal Budget - $20 billion long-term investment in passenger and freight rail comprising a $10 billion National Rail Program for urban and regional passenger rail; an additional $8.4 billion to deliver the Melbourne to Brisbane Inland Rail; and more than $1.3 billion for regional rail projects in Victoria, the Perth Metronet and faster city-regional connections. The package includes $75 million to support the duplication of the freight rail line at Port Botany in NSW.
Roads: Key road safety programs extended to 2020-21, including Heavy Vehicle Safety and Productivity ($40 million per year), Bruce Highway Upgrade in Queensland, road and rail infrastructure package in WA, significant upgrades to regional road freight corridors, continued funding of the Black Spot Programme and Roads to Recovery Programme.
Shipping: The Department of Infrastructure plans to "progress coastal shipping regulatory changes to ensure that a safe, secure and efficient coastal shipping system is an integral part of Australia's national transport system", but no new measures with a material impact on coastal shipping have been introduced in this Budget.
Air: Equity investment of up to $5.3 billion to develop Western Sydney Airport in Badgerys Creek.
Safety and Compliance: Ongoing substantial funding to the National Heavy Vehicle Regulator and additional funding to the Australian Transport Safety Bureau, demonstrating a keen focus on transport and logistics safety and compliance in the coming years.
Full details of transport and infrastructure measures can be found here.
Authors: Transport partner Nathan Cecil & lawyer Stephanie Triefus
SMALL AND MEDIUM ENTERPRISES
Apart from the income tax reductions that had previously been announced, the Federal Budget contained only a few measures directed at SMEs, including:
Crowd Sourced Equity Funding
Previously, only unlisted public companies were permitted to use crowd sourcing as a means of fundraising pursuant to amendments to the
Corporations Act 2001 (Cth) introduced by the Corporations Amendment (Crowd-sourced Funding) Act 2017 (Cth) in March 2017.

The Federal Budget announced the Federal Government's plans to extend the crowd sourced funding regime so that all private companies can engage in crowd sourced equity funding.

At present, companies that engage in crowd sourced equity funding are required to maintain a minimum of two directors, conduct their financial reporting in accordance with accounting standards, audit their financial statements and are restricted from engaging in certain related party transactions. It is likely that these obligations will also apply to proprietary companies engaging in such fundraising measures.

We believe that these changes to the crowd sourced equity funding regime will be of particular benefit to technology companies and start-ups, which are not typically public companies, as it will provide them with the access to the crowd funding platforms.
Immediate Write Offs for Small Business
The $20,000 immediate asset write-off for small businesses was slated to end on 30 June 2017. The Federal Budget extends this tax break by 12 months to 30 June 2018. This immediate asset write-off is available to businesses with an aggregated turnover of less than $10 million per annum. As of 1 July 2018, the immediate asset write-off threshold will revert to $1,000.
Authors: Corporate & Commercial partner Darren Pereira & lawyer Maree Andresakis

TECHNOLOGY, MEDIA & COMMUNICATIONS
The Federal Budget held no surprises for the communications sector, given the announcement of a media reform package by the Communications Minister a few days before the Budget. The key reforms in that package include:
The previously announced changes to the media merger rules which, if implemented, will allow an entity to control a television licence covering up to 100% of the Australian population and will also allow an entity to control television and radio licences, together with associated newspapers, in the one licence area (the current rules restrict ownership to "2 out of 3" of these platforms in the one market).
The abolition of licence fees for commercial television and radio broadcasters, to take effect from 2016-17. The loss of revenue from these fees will be partially offset by a new fee for broadcasting spectrum, to be imposed with effect from 2017-18.
A proposed content review, to consider whether the Government's measures currently in place to support the production and delivery of Australian and children's content remain fit for purpose.
Further restrictions on gambling advertising for live sporting events, which will apply across all platforms (ie, free to air television and radio broadcasting, subscription television and streaming services).
Although the Government has announced these initiatives as one media package, it is not clear that all elements will be implemented. The changes to the media merger rules do not have support from the Labor Party or the Greens (who argue that the "2 out of 3" rule should be retained) and it is not assured that the minor parties and independents in the Senate will support these reforms. For example, Nick Xenophon has indicated that he believes new taxes should be imposed on Facebook and Google to reflect the advertising revenue these entities earn in Australia. Notwithstanding the gambling ad ban included in the package, the Xenophon Party senators may withhold support for the legislation necessary to implement this package if (as expected) the Government does not move to impose such a tax. Therefore the uptick in share prices in media companies – particularly Ten Network – that occurred on the announcement of the media reform package may be both premature and overly optimistic.
The Budget also included funding for the ACCC's broadband speed monitoring program, an initiative first announced in February. This program will assist the ACCC in its monitoring of potentially misleading and deceptive conduct from telecommunications companies in advertising speeds of their services. It is expected that the ACCC will commence this program in the second half of 2017, notwithstanding continuing industry objections.
On the technology side, many initiatives were announced across multiple portfolios, reflecting the Government's focus on digital delivery of its own services and support for the digital economy and open data. These initiatives include, for example, funding for the development of a program for Australians to have an electronic health record (which raises interesting privacy issues), the announcement of an "open banking" scheme to allow customers to access their banking data, and the establishment of a new Cyber Security Advisory Office.
Author: Technology, Media & Communications partner Angela Flannery
WORKPLACE RELATIONS
The Commonwealth Government announced the following measures in its Budget last night, which are significant for employers:
As previously announced, the Government will abolish the Temporary Work (Skilled) (subclass 457) visa and replace it with a new Temporary Skill Shortage visa. In the Budget last night, the Government indicated visa application charges will be increased from the current $1,060 per primary 457 visa to $1,150 per primary visa for the short-term stream (allowing entry for up to two years) and $2,400 per primary visa for the medium-term stream (allowing entry for up to four years). The path from temporary business migration visas to employer sponsored permanent residency will become more restricted. The skilled occupation lists have also been revised to focus more sharply on skill shortages. These changes are being implemented in stages between April 2017 and March 2018.
From March 2018, businesses that employ foreign workers on certain skilled visas will be required to pay a levy that will provide revenue for a new Skilling Australians Fund. Businesses with turnover of less than $10 million per year will be required to make an upfront payment of $1,200 per visa per year for each employee on a Temporary Skill Shortage visa and make a one-off payment of $3,000 for each employee being sponsored for a permanent Employer Nomination Scheme (subclass 186) visa or a permanent Regional Sponsored Migration Scheme (subclass 187) visa. Businesses with turnover of $10 million or more per year will be required to make an upfront payment of $1,800 per visa year for each employee on a Temporary Skill Shortage visa and make a one-off payment of $5,000 for each employee being sponsored for a permanent Employer Nomination Scheme (subclass 186) visa or a permanent Regional Sponsored Migration Scheme (subclass 187) visa. The levy will replace the current training benchmark financial obligations for employers of workers on Temporary Work (Skilled) (subclass 457) visas, which are being abolished, and permanent Employer Nomination Scheme (subclass 186) Direct Entry stream visas.
The Federal Government will no longer be progressing the previously mooted changes in relation to Government-funded Parental Leave Pay. These changes were designed to prevent so-called double dipping and would have removed the obligation on employers to administer payments.
Senior executives and directors of banks and other authorised deposit-taking institutions (ADIs) will be required to be registered with Australian Prudential Regulation Authority (APRA). The ADI will have to advise APRA prior to making a senior appointment. Where senior executives have been found not to have met expectations they will no longer be able to be registered or employed in senior roles. APRA will be given stronger powers to remove and to disqualify senior executives and directors. These powers will apply to all institutions regulated by APRA. Persons removed or disqualified under these powers would have to appeal to the Administrative Appeals Tribunal to have a decision reviewed.
A new civil penalty regime will be created for senior executives and directors of ADIs who fail to meet standards regarding conducting business with integrity, due skill, care and diligence and acting in a prudent manner. A maximum penalty of $200 million will apply to larger ADIs, and a maximum penalty of $50 million for smaller ADIs. APRA will also be able to impose penalties on ADIs that do not appropriately monitor the suitability of their executives to hold senior positions.
Under new remuneration requirements, a minimum of 40 per cent of an ADI executive's variable remuneration – and 60 per cent for certain executives such as the CEO – must be deferred for a minimum period of four years. This will apply to at-risk remuneration components such as bonuses, short-term incentives and long term incentive schemes. APRA will also be given stronger powers to require ADIs to review and adjust their remuneration policies when APRA believes such policies are not appropriate. This will have significant impact on the entitlements of banking executives to receive an annual cash bonus based on short-term performance.
Author: Workplace relations partner Charles Power
Disclaimer
The information in this publication is of a general nature and is not intended to address the circumstances of any particular individual or entity. Although we endeavour to provide accurate and timely information, we do not guarantee that the information in this newsletter is accurate at the date it is received or that it will continue to be accurate in the future.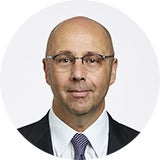 Published by Kyle Siebel, Dr Joseph Monaghan, Vanya Lozzi, Elly Ashley, Nathan Cecil, Darren Pereira, Angela Flannery, Charles Power
Share this