In the first decision under the new business-to-business unfair contracts regime, the Federal Court has provided valuable guidance on what is likely to constitute an unfair contract term. The ACCC's opening case confirmed that a number of standard terms relied on by waste management company JJ Richards & Sons Pty Ltd (JJ Richards) in potentially over 26,000 contracts were unfair and, consequently, void.
As the ACCC ramps up its enforcement campaign, the case serves as yet another timely reminder to businesses to consider the risks and vulnerabilities in their own contracts when dealing with a small business.
Background
The new business unfair contracts regime commenced on 12 November 2016, amending the existing Australian Consumer Law to include certain business to business standard form contracts. Under the amendments, contract terms that cause a significant imbalance in parties' rights, are not reasonably necessary to protect their legitimate interests, and would otherwise cause detriment if they were applied, may be deemed unfair and void.
The decision
The current decision highlighted eight clauses in JJ Richards' standard form contracts that met this threshold. The offending clauses:
automatically renewed the contract if the customer failed to cancel the contract 30 days before the end of the existing term
permitted JJ Richards to unilaterally increase prices
exempted JJ Richards from liability if its performance was "prevented or hindered in any way"
allowed JJ Richards to charge for unperformed services, regardless of whether or not this was due to reasons beyond the customer's control
compelled customers to exclusively use JJ Richards waste management services, even where the customer was pursuing services additional to those offered by JJ Richards
permitted JJ Richards to suspend its services where payment of an invoice was not been made within 7 days, and still continue to charge the customer
provided JJ Richards with an unlimited indemnity, even if the loss incurred was not the fault of the customer or could have been mitigated by JJ Richards
prohibited customers from terminating their contracts while they had any outstanding payments, while allowing JJ Richards to continue charging them for equipment rental even after terminated.

As a result of the decision, JJ Richards has been restrained from relying on any of the offending clauses in its contracts and prohibited from entering into further small business contracts using those terms for five years. In addition, JJ Richards will also be required to post a public notice on its website and provide notice of the decision to each of its affected small business customers.
Implications for businesses
Although the court's orders against JJ Richards were made with the consent of both parties, the decision nevertheless serves as a stark reminder for businesses to consider their own position with respect to standard form contracts with small businesses. In particular, businesses should evaluate any terms that impose unilateral rights and any powers that protect the business from loss or damages, especially where these powers are broad and potentially unreasonable, and consider the overall effect of these clauses and whether they have some commercially justifiable basis. In the meantime, further developments are on the horizon, with the ACCC already launching another action against Servcorp Ltd for similar clauses.
Authors: Darren Pereira & Georgia Milne

Contacts:
Sydney
Darren Pereira, Partner
T: +61 2 8083 0487
E: darren.pereira@holdingredlich.com
Brisbane
Trent Taylor, Partner
T: +61 7 3135 0668
E: trent.taylor@holdingredlich.com
Melbourne
Dan Pearce, Partner
T: +61 3 9321 9840
E: dan.pearce@holdingredlich.com
Disclaimer
The information in this publication is of a general nature and is not intended to address the circumstances of any particular individual or entity. Although we endeavour to provide accurate and timely information, we do not guarantee that the information in this publication is accurate at the date it is received or that it will continue to be accurate in the future. We are not responsible for the information of any source to which a link is provided or reference is made and exclude all liability in connection with use of these sources.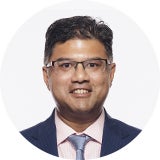 Published by Darren Pereira, Georgia Milne
Share this