JJ Richards & Sons (JJ Richards) and Servcorp Ltd (Servcorp) provide services to small businesses and both have been issued with proceedings by the ACCC over unfair contract terms in the past month.

Players

JJ Richards provides recycling, sanitary and green waste collection services. JJ Richards also has the not-so-coveted honour of becoming the first company to be taken to court under the new unfair contract terms legislation. The unfair terms regime was extended to small businesses in November last year. You can read more about the changes here.

Servcorp Ltd provides serviced office space and virtual office services. Its clients also include small businesses.

Offending terms

The ACCC points to eight clauses in the JJ Richard's small business contract that it believes are (on the whole) unfair, including terms:
providing for automatic renewal of the agreement (unless customers cancelled within 30 days before the end of the term)
allowing JJ Richards to unilaterally increase its prices
absolving JJ Richard's liability where its performance is "prevented or hindered in any way"
allowing JJ Richards to charge for services that were not provided for reasons beyond the customer's control
providing for JJ Richards to be the exclusive provider to the customer
allowing JJ Richards to continue to both suspend the service and continue to charge
providing for an unlimited indemnity in favour of JJ Richards
preventing customers from terminating their contracts if they have payments outstanding and allowing JJ Richards to continue to charge equipment rental after termination.
The terms of Servcorp's contract the ACCC have alleged are unfair include:
automatic renewal and allowing Servcorp to unilaterally increase the contract price after renewal without prior notice to the customer
unilateral termination rights and imposing penalty-type early termination fees on the customer.

In its statement the ACCC said that it was 'particularly concerned about terms that allowed Servcorp to unilaterally terminate a contract and apply unreasonable termination fees and charges to the small business.'

How is this relevant to my business?

Whilst some of the terms identified by the ACCC are terms more typically flagged as unfair, there are some, particularly in the JJ Richards action, which are less obvious.

For example, automatic renewal clauses are used in many standard form customer agreements, and by the ACCC's own admission are not necessarily unfair. The ACCC may become concerned where no notice is provided that a contract is about to renew or where the customer will incur high early termination charges for cancelling after the automatic renewal date. Whilst such clauses might also be justified as legitimate to protect the interests of the business, it may be prudent to check your businesses automatic renewal clause to see if those allowances are made. This is also a matter of properly integrating your contract into your customer service experience, for example, by building in a process whereby your customers are notified of renewal.

The ACCC has also included the exclusivity clause in the JJ Richards contract in its list of unfair terms. Whilst not an exhaustive list, exclusivity clauses are not specifically listed as unfair in the examples given in the Australian Consumer Law or in the ACCC's publication relating to its review of selected industries' small business contracts published last November. It will be interesting to see how any court rules on this aspect.

Why them?

At least one of the actions appears to come out of investigations the ACCC has been conducting into a number industries providing services to small businesses, including the waste management industry.

The ACCC has also stated that it received a number of complaints from small business around the automatic renewal of Servcorp contracts. Once the customer's contracts had been automatically renewed, Servcorp apparently substantially increased the rental prices for the offices, and customers were already locked into the new term and could not cancel.

What outcome is the ACCC seeking?

In both cases the ACCC is seeking (amongst other things) declarations that the clauses are unfair (and therefore void), and injunctions to prevent the service provider relying on those terms.

What are the key takeaways?

The proceedings are a clear signal to those with standard form contracts (that have an upfront value of $300,000 or $1 million over 12 months or more) who supply goods and services to small businesses (less than 20 people) to review the terms of such contracts.

Better still, treat the review as an opportunity to improve customer service. If you were to enforce such a term on a customer, what would that do for your company's reputation? And then balance this against the need to protect your businesses' legitimate interests.

Authors: Dan Pearce & Emily Booth


Contacts:

Melbourne
Dan Pearce, Partner
T: +61 3 9321 9841
E: dan.pearce@holdingredlich.com

Sydney

Angela Flannery, Partner
T: +61 2 8083 0448
E: angela.flannery@holdingredlich.com

Brisbane

Trent Taylor, Partner
T: +61 7 3135 0668
E: trent.taylor@holdingredlich.com


Disclaimer
The information in this publication is of a general nature and is not intended to address the circumstances of any particular individual or entity. Although we endeavour to provide accurate and timely information, we do not guarantee that the information in this newsletter is accurate at the date it is received or that it will continue to be accurate in the future.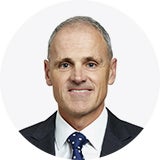 Published by Dan Pearce, Emily Booth
Share this