The Australian Labor Party (ALP) recently confirmed that, should it win the 2019 Federal election, the ALP will adopt the National Electricity Guarantee (NEG) and increase the NEG's emissions reduction target to 45 per cent by 2030 (you can learn more about the NEG here).
With the Coalition no longer officially pursuing the NEG, bipartisan agreement to the NEG with an increased emissions reduction target appears doubtful. Accordingly the ALP announced last week a series of alternative renewables policies to sit beside the NEG, including:
injecting a further $10 billion in capital over five years into the Clean Energy Finance Corporation (established by the Australian Government to invest in renewable energy, energy efficient projects and low emissions technologies) to fund more projects
establishing a $5 billion Energy Security and Modernisation Fund to upgrade transmission and distribution infrastructure across the national grid
investing $206 million in ARENA for the purposes of assisting development of concentrated solar thermal projects
allocating $200 million to subsidise the installation of solar batteries in 100,000 homes to encourage a shift away from large centralised power plants to more locally generated electricity
investing $100 million to create a Community Power Network and 10 community power hubs across the country
commissioning an Electricity Modernisation Review to ensure the National Electricity Market is meeting the needs of 21st century consumers
establishing a Strategic Industries Taskforce, including a Strategic Industries Reserve Fund of $300 million over three years, to explore the specific challenges and opportunities in each emissions intensive, trade exposed industry and identify options to support their future competitiveness
introducing a domestic emissions trading scheme
training displaced workers to be re-employed in the clean energy economy as a result of the expected transition from coal-fired power plants to renewable energy.
It is not clear to what extent the ALP will maintain the above policies if the NEG is passed. Much will presumably depend on in what form the NEG survives if the Federal ALP is elected.
About Holding Redlich
Holding Redlich is a national, leading law firm with a significant track record in the renewables sector. We are proud of our team's specialised expertise advising and working in the industry; having extensively acted for developers, OEMs, contractors and landholders both in Australia and Asia. We can provide a full service offering to our clients with our expertise in renewables extending from planning and finance through to construction and disputes.
Authors: Scott Schlink & Christobel Teo
Contacts
Melbourne
Stephen Natoli, Partner
T: +61 3 9321 9796
E: stephen.natoli@holdingredlich.com
Brisbane
Carl Hinze, Partner
T: +61 7 3135 0630
E: carl.hinze@holdingredlich.com
Sydney
Scott Alden, Partner
T: +61 2 8083 0419
E: scott.alden@holdingredlich.com
Disclaimer
The information in this publication is of a general nature and is not intended to address the circumstances of any particular individual or entity. Although we endeavour to provide accurate and timely information, we do not guarantee that the information in this publication is accurate at the date it is received or that it will continue to be accurate in the future. We are not responsible for the information of any source to which a link is provided or reference is made and exclude all liability in connection with use of these sources.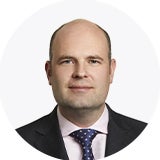 Published by Scott Schlink, Christabel Teo
Share this