It is always best to submit any application for appeal within the prescribed time limit to avoid an unnecessary negative result. While a recent Federal Court decision gave hope for those seeking late review, this decision has now been overturned by the Full Court of the Federal Court of Australia. Applicants must strictly adhere to appeal deadlines.
Refusal or cancellation
If you have received a sponsorship, nomination or visa refusal or cancellation and want this decision reviewed, you will need to apply to the Administrative Appeals Tribunal (AAT) within a prescribed time limit.
Many applicants fail to seek advice or prepare their review application inside these deadlines and can miss out on the opportunity to have a negative decision overturned. In a recent decision of the Full Court of the Federal Court of Australia, it was held that the AAT does not have discretion to accept late applications.
Time limits
If you receive a refusal letter from the Department of Home Affairs, it will typically specify that any appeals to the AAT must be lodged within 21 or 28 days. When this time limit starts also depends on how you received the refusal letter. For decisions to refuse or cancel a visa relating to section 501 character grounds, an appeal must be lodged within nine days.
Case law
In the Brown v Minister for Home Affairs (No. 2) [2018] FCA 1787 judgement handed down on 19 November 2018, Justice Greenwood held that the AAT has the power to extend the time for making an application for review of a decision under s 347(1)(b) of the Migration Act 1958 (Cth).
On 14 December 2018, this decision was overturned by the Full Court of the Federal Court in in Beni v Minister for Immigration and Border Protection (2018) FCAFC 228.
How to apply for an extension
If your time limit has expired, you will need to ask the AAT to grant you an extension.
This must be done in writing and you can complete the relevant form on the AAT website, email the AAT or write a letter.
You must outline why you were unable to apply.
You can also call the AAT for advice on 1800 228 333.
Getting assistance
An appeal to the AAT can be a complex affair requiring legal submissions to be drafted. If a decision to refuse or cancel a visa is upheld, this can leave a permanent mark against your name affecting future visa applications.
Author: Rebecca Macmillan & Kathryn Cramp
Contacts:
Cairns
Rebecca Macmillan, Registered Migration Agent
T: 07 3135 0535
E: rebecca.macmillan@holdingredlich.com
Brisbane
Rachel Drew, Partner
T: +61 7 3135 0617
E: rachel.drew@holdingredlich.com
Disclaimer
The information in this publication is of a general nature and is not intended to address the circumstances of any particular individual or entity. Although we endeavour to provide accurate and timely information, we do not guarantee that the information in this publication is accurate at the date it is received or that it will continue to be accurate in the future. We are not responsible for the information of any source to which a link is provided or reference is made and exclude all liability in connection with use of these sources.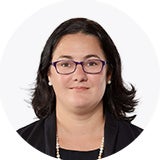 Published by Rebecca Macmillan
Share this