The Australian Competition & Consumer Commission's (ACCC) Digital Platforms Inquiry - a broad look at the impact of digital platforms like Facebook and Google on Australia's media and advertising markets and the supply of journalism - has the potential to have wide-reaching ramifications on the communications sector.
Holding Redlich was pleased to partner recently with the Australian Chapter of the International Institute of Communications for a half day seminar on the ACCC's Digital Platforms Inquiry. Rod Sims, the Chair of the ACCC, provided the keynote speech for the event, which you can see here.
The 11 preliminary recommendations included in the ACCC's preliminary report, which was released in December 2018, include recommendations related to traditional competition regulation, such as proposed changes to the merger test in section 50 of the Competition and Consumer Act 2010 (Cth), as well as recommendations for significant changes to Australia's privacy regulation, a brand new Communications Act to replace the plethora of legislation currently governing different parts of the sector, such as the Telecommunications Act 1997 (Cth) and the Broadcasting Services Act 1992 (Cth), and even changes relating to copyright.
The final report from the Inquiry will be provided by the ACCC to the Federal Government at the end of June 2019.
Author: Angela Flannery
Contact:
Sydney
Angela Flannery, Partner
T: +61 2 8083 0448
E: angela.flannery@holdingredlich.com
Disclaimer
The information in this publication is of a general nature and is not intended to address the circumstances of any particular individual or entity. Although we endeavour to provide accurate and timely information, we do not guarantee that the information in this publication is accurate at the date it is received or that it will continue to be accurate in the future. We are not responsible for the information of any source to which a link is provided or reference is made and exclude all liability in connection with use of these sources.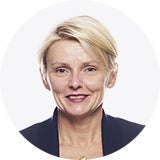 Published by Angela Flannery
Share this