When a business is operating according to its ordinary structure, it can have processes in place to manage risk and to ensure that decisions are made at an appropriate level.
One thing that working from home has taught us is that if there aren't clear rules around what people are empowered to do and not to do, then there can be adverse consequences. These consequences include:
delay in finalising important transactions for the business; or
people exceeding their authority and committing the company to something they should not; or
missed opportunities where people don't feel empowered to act and cannot get authority quickly.
Many corporations have some form of delegated authority policy and that would generally be based on a number of authority guidelines and principles of which the first and most obvious is general expenditure dollar limits.
A clear structure as to what hurdles apply and what is the minimum authorisation of all required can help staff understand their roles.
However, the relevant guidelines for authority are not limited to expenditure limits but include other risks which, depending on the industry, may be regulatory, may be reputational, and may be strategic.
The process of determining and articulating these risks and then documenting the response can help the business operate more efficiently and effectively.
It can also enable specific expenditure limits and authorities to apply for specific types of transactions, such as certain recurring expenses, certain project expenses, certain people expenses and others.
Having such a document approved at board level and then filtered down through the executive team so that issues are covered is a task that can help in minimising nasty surprises.
We have developed a number of policies and would be happy to assist you with any such policy and to workshop with your leadership team as to what risks might apply and how to document your approach to risk and delegated authority.
Author: Lyn Nicholson
Disclaimer
The information in this publication is of a general nature and is not intended to address the circumstances of any particular individual or entity. Although we endeavour to provide accurate and timely information, we do not guarantee that the information in this newsletter is accurate at the date it is received or that it will continue to be accurate in the future.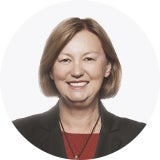 Published by Lyn Nicholson
Share this