Many agribusinesses, both large and small, involved in the production or processing of meat for sale or consumption are subject to the control of their state based regulator. For example, in Victoria, PrimeSafe is the relevant regulator. In Queensland, the relevant regulator is Safefood Queensland. Using PrimeSafe as an example of all of Australia's meat regulators, we examine its role and then suggest some practical tips for dealing with regulators generally.
PrimeSafe
Broadly speaking, PrimeSafe is a statutory body responsible for controlling and reviewing the standards of meat (including poultry, game and seafood) production and processing in the state of Victoria. PrimeSafe is also responsible for regulating the production of pet meat and pet food. Its powers are far reaching, and have the potential to severely impact businesses in the industry.
All meat processing facilities and seafood businesses in Victoria require a licence issued by PrimeSafe in order to operate.
As a condition of a licence, meat and seafood processing facilities are required to maintain adequate procedures within their quality assurance program to ensure compliance with standards relevant to their processing operations.
PrimeSafe's functions also extend to:
controlling and reviewing the standards of hygiene for plant and equipment in a meat processing facility;
controlling and reviewing the standards of maintenance, cleanliness and hygiene of meat transport vehicles; and
subject to the relevant regulations, determining categories of licences it can issue.
PrimeSafe was established on 1 July 2003, and has made its presence known within the industry. Holding Redlich has been involved in a number of matters where PrimeSafe have conducted investigations into the operations of our clients with an approach that is both adversarial and aggressive.
This attitude appears to be borne out on a larger scale. In the Final Report of the Victorian Government's Rural and Regional Committee's Inquiry into the Impact of Food Safety Regulation on Farms and other Businesses, it was noted that the Committee received submissions and heard evidence from small businesses that an aggressive approach was taken by PrimeSafe. It also noted that there is a fear of retribution from businesses who are too apprehensive to complain to or about Primesafe.
Although the Committee did not find fault with Primesafe, the fact remains that many businesses appear to be experiencing aggressive approaches from Primesafe in relation to their operations.
Tips on how to approach a PrimeSafe investigation or visit
A visit from a regulator can be a daunting experience for any business. If PrimeSafe does come knocking, there are a few things that you can do to maximise the likelihood of the visit being a smooth one.
Be aware of your licence conditions and regulatory requirements and the systems your company has in place to ensure compliance. It is important to be able to demonstrate that you are aware of your obligations, and your company's compliance processes to any PrimeSafe representative that may visit. It is a good idea to keep an up to date 'compliance manual' setting out your company's obligations, and to make sure that all of your staff are familiar with the manual and its location.
Keep good records of your company's compliance with its obligations. Ensure these records are up to date, and are stored in a readily accessible location.
Be aware of PrimeSafe's functions – its primary role is to ensure compliance with the relevant meat production and processing standards, and it does not act as a compliance 'advisor' to businesses. The Committee's report has recommended that PrimeSafe should embrace the role of 'educator' for businesses, but be prepared for them to refuse to give advice on how you can deal with their findings.
Make sure that you take good notes of the regulator's visit. Make a written record of what is said, what takes place, and what areas of your business are visited. Preferably, have two representatives of your company follow the regulators through their visit so that one person can take a full set of notes. This will help to address any concerns raised by the regulator, and will help you to deal with PrimeSafe moving forward.
Remember that you may not receive advance notice from PrimeSafe that they are visiting you, so it is important to be prepared to respond to a PrimeSafe visit at any time.
Tips on how to approach an adverse finding by PrimeSafe
In the event that PrimeSafe does require compliance action by your business, there are ways to handle this in a manner that minimises the disruption to your business.
Take the time (if available) to remedy the problem properly the first time around – do not try to rush a response. A series of unsuccessful visits by PrimeSafe will unnecessarily complicate the situation. Remember that finding a solution will be easier if your company has up to date compliance records.
As much as possible, try to keep an open line of communication with PrimeSafe. Although a rushed response is not helpful, it is important to make sure that you comply with any deadlines that are set for you.
If you think you may need legal advice, seek it immediately. This is particularly important if PrimeSafe has not 'educated' the business as to how to remedy any adverse finding. This will help to ensure that the problem is properly addressed in the first instance. It will also enable you to determine if there are any grounds for challenging PrimeSafe's decision, an issue that can be crucial. If you lose your licence, you may then be out of business.
PrimeSafe, and all regulators, must act within its powers and in accordance with its statutory obligations. Using a law firm that is knowledgeable in this area, and aware of PrimeSafe's powers and duties will ensure that it complies with its obligations. This will be helped by taking good notes about the PrimeSafe visit, as suggested above.
Finally, the key is to remember to be aware of your obligations and to be prepared to demonstrate your compliance. Act promptly if required, and don't hesitate to seek help if you need it – your business is your livelihood, and the right approach to a problem with your regulator could be the difference between a thriving business or an uphill battle for your company.
Authors: Nicola Hope and Howard Rapke

Contacts
Melbourne
Howard Rapke
Partner
T: +61 3 9321 9752
E: howard.rapke@holdingredlich.com
Brisbane
Ron Eames, Partner
T: +61 7 3135 0629
E: ron.eames@holdingredlich.com
Disclaimer
This publication does not deal with every important topic or change in law and is not intended to be relied upon as a substitute for legal or other advice that may be relevant to the reader's specific circumstances. If you have found this publication of interest and would like to know more or wish to obtain legal advice relevant to your circumstances please contact one of the named individuals listed above.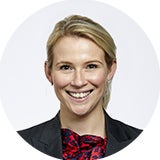 Published by Nicola McGrady, Howard Rapke
Share this