IP Australia has recently announced that there will be several changes to its fees for the intellectual property rights that it administers. These changes are to be reflected in amendments to the relevant IP regulations.

One of the most significant amendments to note is the changes to the fees payable for registration of a trade mark. The current system is that after the application has been examined and is accepted for registration, and where there are no oppositions by third parties during the 2 month opposition period or where the applicant is successful in an opposition proceeding, the applicant must then pay a registration fee to IP Australia of $300 per class of goods and services to finalise the registration.

Under the new fee system, there will no longer be any registration fee payable, and following the examination and opposition stages mentioned above, the trade mark will then be automatically registered.

However, the fees payable at the time of filing a trade mark application, and the fees payable to renew a trade mark registration at the end of the 10 year registration period, have been increased, mainly to account for the removal of the registration fees. Nevertheless, the overall upfront cost for applicants to register a trade mark (from filing through to registration) has been reduced, which reflects IP Australia's focus on innovation in enabling IP rights to be secured with lower fees payable at the outset.

The fee changes are intended to take effect from 12am AEDT on 10 October 2016.

It is important to note that the IP Australia fees currently in place will still apply to all trade mark applications, registrations and renewals that occur prior to 10 October 2016.

There are also several other fee changes to aspects of the designs, patents and plant breeder's rights registration processes.

If you require advice or assistance in relation to the registration of a trade mark or are concerned about the protection of your IP rights generally, please contact our Intellectual Property Group.

Authors: Dan Pearce and Madeleine Stevens

Contacts:

Melbourne
Dan Pearce, Partner
T: +61 3 9321 9840
E: dan.pearce@holdingredlich.com

Sydney
Lyn Nicholson, General Counsel
T: +61 2 8083 0463
E: lyn.nicholson@holdingredlich.com

Brisbane
Trent Taylor, Partner
T: +61 7 3135 0668
E: trent.taylor@holdingredlich.com

Disclaimer
The information in this publication is of a general nature and is not intended to address the circumstances of any particular individual or entity. Although we endeavour to provide accurate and timely information, we do not guarantee that the information in this newsletter is accurate at the date it is received or that it will continue to be accurate in the future.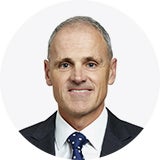 Published by Dan Pearce
Share this