The Australian Government has announced further changes to the Commercial Building Disclosure (CBD) Program in relation to the mandatory disclosure threshold and tenancy lighting requirements.
Building managers and owners are urged to determine if their building falls under the requirements of the CBD Program.
The Change
The change will start from 1 July 2017 and reduces the mandatory disclosure threshold for commercial office buildings from 2,000 to 1,000 square metres in net lettable area (NLA). This means that buildings once immune to the CBD Program will need to reassess their disclosure policies.
As a result of this change, a building will now be a disclosure affected building if:
at least 75% of the space by NLA is used for office space (for administrative, clerical, professional or similar information-based activities including any support for those activities);
the building's net lettable area is greater than 1,000 square metres; and
no exemptions apply.

A disclosure affected building must obtain a Building Energy Efficiency Certificate (BEEC) before the building may be offered on the market for sale, lease or sublease. A BEEC involves obtaining both:
National Australian Built Environment Rating System (NABERS) rating in the form of energy star ratings; and
a Tenancy Lighting Assessment (TLA) being an assessment of the energy efficiency of the tenancy lighting of the building or premises being leased.

Penalties may be imposed of up to $170,000 for the first day of non-compliance and up to $17,000 for each subsequent day of non-compliance.
TLA Changes
In addition to the above, the new changes to the CBD Program also proposes changes to the Tenancy Lighting Assessment. Currently, a lighting assessment is valid for 12 months, but from 1 September 2016, a TLA will be valid for 5 years. This change has been introduced in the hopes of making compliance with the new regime easier.
Actions to be taken now
If a building will be affected from 2017, building managers and owners will need to accumulate data over the next 12 months for a NABERS energy rating to be assessed in order to obtain a BEEC. Unless this data is collected and the NABERS rating is obtained, stakeholders may find it difficult to obtain the BEEC and comply with the new requirements of the regime.
The Move towards Greener Buildings
These changes are part of a greater policy, to improve energy productivity and is in line with other government policies regarding environmental sustainable property development. It is, therefore, expected that there might be further regulatory changes to:
the energy efficiency requirements in the construction of buildings; and
the energy efficiency disclosure of residential buildings.

This ultimately means that the lessor and lessee relationship will need to adapt to the shift towards greener buildings. Lawyers must also ensure that leases are structured properly so that the rights and obligations of both parties are uniform with the requirements for energy efficiency.
If stakeholders are unsure of their obligations under these new changes, it is recommended that they act quickly to seek legal advice in order to avoid the consequences of non-compliance.
Authors: Robina Kidd and Zile Yu
Contact details
Melbourne
Chris Lovell
Chairman
T: +61 3 9321 9832
E: chris.lovell@holdingredlich.com
Lou Farinotti
Senior Partner – Melbourne
T: +61 3 9321 9861
E: lou.farinotti@holdingredlich.com
Lisa Cody
Partner
T: +61 3 9321 9872
E: lisa.cody@holdingredlich.com
Margot Sharpe
Partner
T: +61 3 9321 9912
E: margot.sharpe@holdingredlich.com
Richard Skopal
Partner
T: +61 3 9321 9866
E: richard.skopal@holdingredlich.com
Joseph Monaghan
Partner
T: +61 3 9321 9857
E: joseph.monaghan@holdingredlich.com
Sydney
Robina Kidd
Partner
T: +61 2 8083 0454
E: robina.kidd@holdingredlich.com
Vanya Lozzi
Partner
T: +61 2 8083 0462
E: vanya.lozzi@holdingredlich.com
Cameron Sheather
Partner
T: +61 2 8083 0461
E: cameron.sheather@holdingredlich.com
Breellen Warry
Partner
T: +61 2 8083 0420
E: breellen.warry@holdingredlich.com
Brisbane
Ron Eames
Partner
T: +61 7 3135 0629
E: ron.eames@holdingredlich.com
Katie Miller
Partner
T: +61 7 3135 0606
E: katie.miller@holdingredlich.com
Peter Nugent
Partner
T: +61 7 3135 0632
E: peter.nugent@holdingredlich.com
Gerard Timbs
Partner
T: +61 7 3135 0644
E: gerard.timbs@holdingredlich.com

Disclaimer
The information in this publication is of a general nature and is not intended to address the circumstances of any particular individual or entity. Although we endeavour to provide accurate and timely information, we do not guarantee that the information in this newsletter is accurate at the date it is received or that it will continue to be accurate in the future.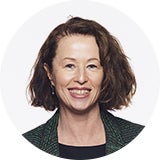 Published by Robina Kidd
Share this