On 17 December 2013 the Victorian Parliament passed the Owners Corporation Amendment Bill 2013 (Vic).

The purpose of the Act is expressed to be:

(a) to clarify the basis on which annual fees are set by owners corporations; and

(b) to provide for the way in which owners corporations levy special fees, and upgrading fees, and recover costs, in relation to works that are wholly or substantially for the benefit of some or one, but not all, lots.

The Owners Corporation Amendment Bill 2013 (Vic) clarifies the way in which annual fees are set by owners corporations and provides guidance on the way that owners corporations levy certain fees in relation to works that do not affect all lots. This is generally to be calculated on a basis of which ever Lot owner receives the greatest benefit from the works, will pay the most.

The new Act is about setting a fairer way in which certain expenditure is apportioned between Lot owners.

The foundation stone for allocation of owners corporation expenses is to divide expenses between owners based on their Lot liability as set out in the Plan of Subdivision.?That is an appropriate and fair way to do things in most cases.

The new Act tackles the issue of expenses incurred (particularly major repairs or maintenance costs), that benefit only one or a few Lots.?This has been the source of much dispute over the years as the current laws were not clear enough and limited what the owners corporation could do.

Most people will view the new Act as providing a fairer way to deal with such issues. As stated above it simply provides that the Lots that benefit more from such works are to pay more and the owners corporation is not forced to simply apportion the costs between all Lots on the Lot liability basis.

However, there will undoubtedly still be arguments over what is a fair apportionment, particularly where the repairs may be argued to protect the integrity of the whole development even though on the face of it the workmay only benefit a few Lots.

Contact details

Melbourne
Lou Farinotti, Managing Partner- Melbourne
T: +61?3 9321 9861
E: lou.farinotti@holdingredlich.com

Disclaimer
The information in this publication is of a general nature and is not intended to address the circumstances of any particular individual or entity. Although we endeavour to provide accurate and timely information, we do not guarantee that the information in this newsletter is accurate at the date it is received or that it will continue to be accurate in the future.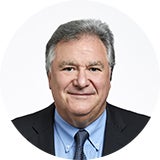 Published by Lou Farinotti
Share this