The Valuer-General issued new valuations for properties in 22 local government areas across Queensland on Wednesday, 7 March 2018.
The 22 local government areas that will receive new valuations are: Banana, Barcoo, Boulia, Bulloo, Central Highlands, Charters Towers, Diamantina, Douglas, Fraser Coast, Gladstone, Gold Coast, Goondiwindi, Hinchinbrook, Isaac, Maranoa, Murweh, Noosa, Paroo, Quilpie, Scenic Rim, Sunshine Coast and Toowoomba.
The new valuations will take effect from 30 June 2018 and will be the value used for the calculation of local government rates, any land tax, and rental under the Land Act 1994 (where applicable).
An owner may object to a valuation of the owner's land by lodging an objection with the Valuer-General within 60 days after the day of issue. If an owner wishes to object to an annual valuation, they should take steps to lodge any objection promptly so they don't risk lodging a late objection.
Recent decisions of the Land Court have emphasised the importance of referring to appropriate valuation evidence when objecting and appealing against valuations issued by the Valuer-General. Owners should speak with an appropriately experienced valuer before deciding to lodge an objection.
If owners have any questions about their annual valuation notice, or require assistance in lodging an objection with the Valuer-General, they should contact Gerard Timbs, Partner on 07 3135 0644 or Allan Lonergan, Special Counsel on 07 3135 0550.
Authors: Gerard Timbs & Allan Lonergan

Contacts:

Brisbane
Gerard Timbs, Partner
T: +61 7 3135 0644
E: gerard.timbs@holdingredlich.com

Disclaimer
The information in this publication is of a general nature and is not intended to address the circumstances of any particular individual or entity. Although we endeavour to provide accurate and timely information, we do not guarantee that the information in this newsletter is accurate at the date it is received or that it will continue to be accurate in the future.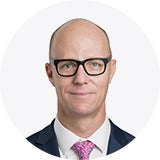 Published by Gerard Timbs, Allan Lonergan
Share this