The new Property, Stock and Business Agents Amendment (Property Reports and Exemption) Regulation 2016 (NSW) will commence on 15 August 2016. The Regulation will introduce several changes, including current definitions of commercial property agency work, affiliate, entity and related entity.
Deregulation of Commercial Property Agents
The most significant change will exempt commercial property agents from needing to comply with requirements under the Property Stock and Business Agents Act 2002 (NSW) if they sell or manage property for:
an affiliate; or
a large commercial property owner.
An affiliate is any entity that 'controls' the agent eg by being able to make decisions about the agent's financial and operating policies, or is a related body corporate of an agent if it holds a corporation licence.
The second limb exempts commercial property agents carrying on agency work on behalf of any entity who, alone or with affiliated entities, owns property with an aggregate market value of $40 million or more, or an aggregate gross floor area of 20,000 square metres or more. Residential property and rural land are excluded from this calculation.
To fall under the exemption, an agent will need to be solely dedicated to leasing, selling or managing property for its affiliate or for large commercial property owners. In practice, an exemption means an entity that currently needs a real estate agents licence will no longer need to hold the licence, or comply with requirements to keep professional indemnity insurance or undertake the frequent professional development training required under the Act.
This will be welcome news for many property companies. As an example, a property management company who manages retail leasing activities for a shopping Centre landlord, will not need to hold a real estate agent's licence to manage any of the properties owned by that landlord or its affiliates, as long as the landlord owner is affiliated with the agent or the properties the landlord and its affiliates own meet the size and value thresholds (in aggregate).
Other Changes
In relation to residential properties, the Regulation will also require real estate agents to obtain and provide pre-purchase property reports to prospective buyers and continue to include the offer price in agency agreements.
Authors: Robina Kidd & Stamatina Theodorakopoulos
Contacts:
Sydney
Robina Kidd
Partner
T: +61 2 8083 0454
E: robina.kidd@holdingredlich.com
Vanya Lozzi
Partner
T: +61 2 8083 0462
E: vanya.lozzi@holdingredlich.com
Cameron Sheather
Partner
T: +61 2 8083 0461
E: cameron.sheather@holdingredlich.com
Breellen Warry
Partner
T: +61 2 8083 0420
E: breellen.warry@holdingredlich.com
Melbourne
Chris Lovell
Chairman
T: +61 3 9321 9832
E: chris.lovell@holdingredlich.com
Lou Farinotti
Senior Partner – Melbourne
T: +61 3 9321 9861
E: lou.farinotti@holdingredlich.com
Lisa Cody
Partner
T: +61 3 9321 9872
E: lisa.cody@holdingredlich.com
Margot Sharpe
Partner
T: +61 3 9321 9912
E: margot.sharpe@holdingredlich.com
Richard Skopal
Partner
T: +61 3 9321 9866
E: richard.skopal@holdingredlich.com
Joseph Monaghan
Partner
T: +61 3 9321 9857
E: joseph.monaghan@holdingredlich.com
Brisbane
Ron Eames
Partner
T: +61 7 3135 0629
E: ron.eames@holdingredlich.com
Katie Miller
Partner
T: +61 7 3135 0606
E: katie.miller@holdingredlich.com
Peter Nugent
Partner
T: +61 7 3135 0632
E: peter.nugent@holdingredlich.com
Gerard Timbs
Partner
T: +61 7 3135 0644
E: gerard.timbs@holdingredlich.com
Disclaimer
The information in this publication is of a general nature and is not intended to address the circumstances of any particular individual or entity. Although we endeavour to provide accurate and timely information, we do not guarantee that the information in this newsletter is accurate at the date it is received or that it will continue to be accurate in the future.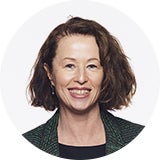 Published by Robina Kidd
Share this