Insolvency experts have predicted that the construction industry is on the brink of collapse in certain states due to the downturn of activity, with more than 400 business anticipated to become insolvent in the next 12 months. This will follow an alarming trend, with the construction industry being the leading industry for insolvencies over the last two years.
There are numerous reasons why the construction industry is a particular risk. However, as evidenced by the report titled "I just want to be paid", released by the Senate Economics References Committee late last year, the fundamental challenge is the "completely unacceptable culture of non-payment of subcontractors."
The report made 44 recommendations aimed at overcoming cash flow difficulties experienced by contractors and subcontractor, including:
the use of project bank accounts;
the enactment of uniform, national legislation for a security of payment regime;
the introduction of a rapid adjudication process; and
a whole of government approach to identifying and preventing "phoenix" activity by contractors.

There are no indications if and when these recommendations may be implemented and therefore parties will have to rely on the terms of familiar mitigation strategies such as the terms of their contracts as well as their rights under the Personal Property Securities Act 2009 and the Security of Payment Act 2002.
In the meantime, we invite you to attend 'Construction & Infrastructure: Insolvency – the practical implications for your project', a breakfast seminar which will outline the early warning signs of insolvency and offer more sophisticated protection and mitigation strategies than those that are standardly utilised by players in the construction industry.
For more details of the seminar, please click here.
Author: Stephen Natoli
Contacts:

Brisbane
Troy Lewis, Partner & National Head of Construction and Infrastructure
T: +61 7 3135 0614
E: troy.lewis@holdingredlich.com
Stephen Burton, Partner
T: +61 7 3135 0604
E: stephen.burton@holdingredlich.com
Suzy Cairney, Partner
T: T: +61 7 3135 0684
E: suzy.cairney@holdingredlich.com
Melbourne
Stephen Natoli, Partner
T: +61 3 9321 9796
E: stephen.natoli@holdingredlich.com
Sydney
Tony Britt, Partner
T: +61 2 8083 0497
E: tony.britt@holdingredlich.com
Christine Jones, Partner
T: +61 2 8083 0477
E: christine.jones@holdingredlich.com
Scott Alden, Partner
T: +61 2 8083 0419
E: scott.alden@holdingredlich.com
Disclaimer
The information in this publication is of a general nature and is not intended to address the circumstances of any particular individual or entity. Although we endeavour to provide accurate and timely information, we do not guarantee that the information in this publication is accurate at the date it is received or that it will continue to be accurate in the future. We are not responsible for the information of any source to which a link is provided or reference is made and exclude all liability in connection with use of these sources.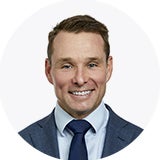 Published by Stephen Natoli
Share this