The amendments to the Security of Payment Regime in NSW may commence on 21 April 2014
According to the NSW Government, the amendments to the Building and Construction Industry Security of Payment Act 1999 (NSW) (Act) (which we told you about in our updates of 13 and 14 November), will take effect on 21 April 2014. If so, the changes to the Act will apply in relation to all construction contracts entered into on and from that date.
A reminder of the changes
All payment claims are caught
Claimants will no longer need to note on a payment claim that the claim is made pursuant to the Act to obtain the benefit of the Act.
Any claim for payment under a construction contract will now be subject to the provisions of the amended Act.
Recipients of claims for payment should treat those claims as claims made under the Act.

Prompt payment
The amended Act prescribes times for making payments:
Progress payments from a principal to a head contractor are due and payable 15 business days after receipt of the payment claim.
Progress payments from a head contractor to a subcontractor are due and payable 30 business days after receipt of the payment claim.

Supporting statements
A head contractor must not serve a payment claim on a principal unless it is accompanied by a "supporting statement". A failure to do so is an offence with a maximum penalty of $22,000.
A supporting statement is a declaration that the head contractor has paid its subcontractors all amounts that have become due and payable.
Penalties of $22,000 or 3 months imprisonment or both apply for knowingly providing a false or misleading supporting statement.
Retention money
The amendments to the Act also provide that regulations may be made requiring head contractors to hold retention monies in a trust account.
These regulations have not yet been made.
Get your house in order
Contracts entered into before 21 April 2014 will not be affected by the amendments.
You should identify which of your contracts fall under the amended Act and which are governed by the current Act and be prepared to administer them accordingly.
Author: Tony Britt

Contacts:
Melbourne
Chris Edquist, Partner
T: +61 3 9321 9919
E: chris.edquist@holdingredlich.com
Sydney
Tony Britt, Partner
T: +61 2 8083 0497
E: tony.britt@holdingredlich.com
Brisbane
Troy Lewis, Partner
T: +61 7 3135 0614
E: troy.lewis@holdingredlich.com
Disclaimer
The information in this publication is of a general nature and is not intended to address the circumstances of any particular individual or entity. Although we endeavour to provide accurate and timely information, we do not guarantee that the information in this publication is accurate at the date it is received or that it will continue to be accurate in the future. We are not responsible for the information of any source to which a link is provided or reference is made and exclude all liability in connection with use of these sources.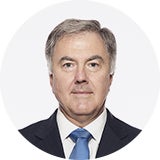 Published by Tony Britt
Share this