The Australian Securities and Investments Commission (ASIC) commenced a consultation process on 10 August 2016 inviting industry submissions regarding whether the relief order granted to exempt operators of grain pools from onerous managed investment scheme provisions should continue.
Regulation of Grain Pools
Grain pools are similar to managed funds and property trusts. They allow grain growers to combine (or pool) their grain with other growers' grain to form larger exportable parcels. They are one marketing option available to Australian growers to sell their grain. A number of companies in Australia offer grain pools and the offering varies widely from large corporates to smaller boutique traders.
Grain pools operate by having growers commit a certain tonnage of grain to a pool to be marketed by the relevant trader over a period of time. The grower will expect that the trader will use their skill, market access and financing to provide a favourable dollar per tonne return to the grower.
Managed investment scheme
Grain pools are generally considered to be managed investment schemes. Such schemes attract a number of compliance requirements under the Corporation Act 2001, including the requirement for the scheme operator to hold an AFSL licence.
However, for the past 10 years, ASIC has granted relief to grain pool operators through class order 02/212 (CO 02/212). CO 02/212 is a relief order granted by ASIC to exempt operators of grain pools from all managed investment scheme provisions of the Corporations Act 2001 (Act).
The Act sets out requirements for managed investment schemes for registration, invitations to prospective participants and the requirement to hold an AFSL licence.
CO 02/211 has a sunset date of April 2017. Unless ASIC take action to preserve CO 02/211, it will automatically expire on this date. Therefore, ASIC commenced a consultation process on 10 August 2016 and has invited industry submissions in relation to whether the CO 02/211 should be maintained in its current form, a varied form or removed altogether.
Submissions are required to be submitted to ASIC by 9 September 2016.
Consultation process – the recommendation of ASIC
ASIC has formed the preliminary view that CO 02/211 (managed investment scheme relief – interests not for money) is operating effectively and efficiently and will continue to form a useful part of the legislative framework and therefore propose to continue the relief.
ASIC propose to merge 3 class orders – CO 02/211 plus two class orders which exempt film and related industry schemes (CO 02/210 an CO 02/236).
The merged class order will be titled Class Order 266 and will reflect the current relief provided in CO 02/211 without any significant changes.
Related grain industry guidance
Grain Trade Australia (GTA) implemented the Australian Grain Industry – Code of Practice Technical Guideline Document No.4 Operating Standards for Pool Providers in July 2013 (Code). GTA members are required to adhere to the standard of the Code when offering grain pool products to their clients.
The purpose of the Code is twofold. It provides guidance to grain growers who are considering entering into a grain pool agreement and also provides a list of duties that grain pool providers must adhere to.
Grain pool participants are advised to be fully aware of the terms of the grain pool contract and assess the skills, payment systems, risk procedures, governance policies and resources of the grain pool provider before committing to the grain pool.
Grain pool providers are advised to act honestly in the best interests of the grain pool participants and not use information gained by operating the pool for an improper purpose. Further, providers must make available terms and conditions, provide an estimated pool return that sets out all costs, fees and charges and provide reports at least quarterly on the performance of the grain pool. Further, the grain pool operator should publish an audit of the grain pool no later than six months after the final payment of the grain pool.
It is likely that GTA will make a submission to ASIC supporting the continuation of the current exemption.
Harvest 2016/2017
As the 2016/2017 harvest year is set to provide favourable conditions for pool participation (an above average Australian crop is forecast and prices are forecast to be lower than recent values), grain pools will be an important marketing tool for Australian trading companies and potentially a valuable selling structure for growers. Therefore we expect the Australian grain industry to strongly contribute to the upcoming consultation process.
Conclusion
While ASIC generally supports the continuation of the exemption for grain pool providers under the Act, new laws under the Competition and Consumer Act 2010 relating to unfair contract terms for small business will directly affect pool providers' agreements with participants. This new law, which is potentially more favourable to participants, will be discussed in detail by the authors next week.
Authors: Geoff Farnsworth & Terrie Morgan
Contacts:
Melbourne
Harry Kingsley, Partner
T: +61 3 9321 9888
E: harry.kingsley@holdingredlich.com
Sydney
Geoff Farnsworth, Partner
T: +61 2 8083 0416
E: geoff.farnsworth@holdingredlich.com
Brisbane
Ron Eames, Partner
T: +61 7 3135 0629
E: ron.eames@holdingredlich.com
Disclaimer
The information in this publication is of a general nature and is not intended to address the circumstances of any particular individual or entity. Although we endeavour to provide accurate and timely information, we do not guarantee that the information in this publication is accurate at the date it is received or that it will continue to be accurate in the future. We are not responsible for the information of any source to which a link is provided or reference is made and exclude all liability in connection with use of these sources.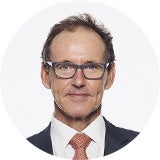 Published by Geoff Farnsworth
Share this