A number of challenges are expected to impact the construction and infrastructure sector in 2018, including:
changes to insolvency laws
the Court of Appeal's recent interpretation of when practical completion has occurred
the ongoing furore around combustible cladding.

We summarise the key points about these challenges in the article below, and our Construction & Infrastructure team will also cover them in greater depth at an upcoming Melbourne seminar '2018: The year ahead' on 6 March, discussing what these challenges mean for the industry and how the associated risks can be best managed.

Termination rights for insolvency

Changes to the Corporations Act 2001 (Cth) received widespread coverage when they were passed into law in September last year.

The new laws prohibit clauses that automatically give one party a contractual right to terminate where the other party has become insolvent. We will be discussing what these changes will mean in practice, and how to best respond to the changing commercial landscape.

With the laws coming into force on 1 July 2018, now is the time to review your contracts and bring them into line with the legislative requirements.

Practical completion

The New South Wales Court of Appeal decision in Abergeldie Contractors Pty Ltd v Fairfield City Council [2017] NSWCA 113 found that, in interpreting the Australian Standard AS4000 contract, the date of practical completion was the date upon which the certificate of practical completion was issued by the Superintendent, and not the date stated in the certificate. The decision has widespread implications given that the date of practical completion is integral to the operation of the defects liability period, liquidated damages and in some cases acts as a reference date for a Security of Payment claim.

In our upcoming seminar we will examine the background and implications of the decision, and how drafting in the various standard forms deals with practical completion.

Cladding

The Victorian Cladding Taskforce (VCT) released its interim report into highly combustible aluminium composite panels (ACP) and expanded polystyrene (EPS) on 1 December 2017. The products, which have been widely used since the 1990s, have been implicated in a number of blazes including the fires at Dockland's Lacrosse building and London's Grenfell tower that claimed the lives of 71 people.

The interim report made a number of key findings and recommendations to government, chief among them being the ban of ACP and EPS cladding on buildings of two or more storeys that are residential, health-care, assembly or aged care buildings, and buildings of three or more storeys that are office, shop or storage buildings. A number of other significant recommendations came out of the interim report, including a proposed statutory duty of care on building practitioners, including architects and designers, in the residential strata sector.

At the seminar we will discuss the interim findings and what we expect to be contained in the final report, and other industry developments since the interim report was released.

Authors: Kyle Siebel & Jordan Barling

Contacts:

Melbourne

Kyle Siebel, Partner
T: +61 3 9321 9877
E: kyle.siebel@holdingredlich.com

Stephen Natoli, Partner
T: +61 3 9321 9796
E: stephen.natoli@holdingredlich.com

Sydney

Scott Alden, Partner
T: +61 2 8083 0419
E: scott.alden@holdingredlich.com

Christine Jones, Partner
T: +61 2 8083 0477
E: christine.jones@holdingredlich.com

Helena Golovanoff, Partner
T: +61 2 8083 0443
E: helena.golovanoff@holdingredlich.com

Brisbane

Troy Lewis, Partner & National Head of Construction and Infrastructure
T: +61 7 3135 0614
E: troy.lewis@holdingredlich.com

Stephen Burton, Partner
T: +61 7 3135 0604
E: stephen.burton@holdingredlich.com

Suzy Cairney, Partner
T: +61 7 3135 0684
E: suzy.cairney@holdingredlich.com

Disclaimer
The information in this publication is of a general nature and is not intended to address the circumstances of any particular individual or entity. Although we endeavour to provide accurate and timely information, we do not guarantee that the information in this publication is accurate at the date it is received or that it will continue to be accurate in the future. We are not responsible for the information of any source to which a link is provided or reference is made and exclude all liability in connection with use of these sources.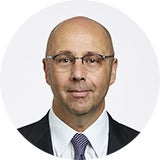 Published by Kyle Siebel, Jordan Barling
Share this